NVIDIA today launched two new graphics solutions for the enthusiast gamer, the GeForce GTX 295 and the GeForce GTX 285.
The GeForce GTX 295 is the world's fastest dual GPU solution. Featuring the power of two NVIDIA® GeForce® GTX 200 GPUs on a single card, the GeForce GTX 295 delivers unrivaled graphics performance in the hottest games including Far Cry 2, Mirror's Edge, and Call of Duty 5: World at War.
The GeForce GTX 285 is the world's most powerful single GPU, delivering 30% faster performance than competing single GPU solutions, and tearing through complex DirectX 10 environments at blazing frame rates in extreme HD resolutions.
Designed with NVIDIA CUDA technology, both the GTX 295 and GTX 285 not only provide a world-class gaming experience, but they also deliver Graphics Plus™ capabilities not found on competing solutions. Only with NVIDIA GPUs can you experience jaw-dropping NVIDIA® PhysX™ gaming effects, stereoscopic 3D, and lightning fast video and image processing all accelerated by the GeForce GPU.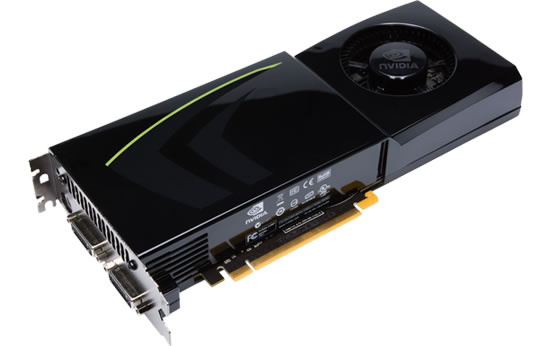 Whether it's experiencing a new world of realistic physical motion and massively destructible environments, strapping on your GeForce 3D Vision™ glasses to game in true stereoscopic 3D, transcoding HD videos in minutes to your portable video player, or rapidly editing digital images using Adobe® CS4, the GeForce GTX 295 and GTX 285 do it all with mind blowing performance.
When: The GeForce GTX 295 is available now from leading add-in-card manufacturers with a MSRP of $499. GeForce GTX 285 will be available on January 15th with a MSRP of $399 USD.