The main rival to AMD's Radeon HD 6990 is here! Today Nvidia officially launched the dual-GPU Fermi graphics card GeForce GTX 590.
The new flagship card packs two 40nm GF110 GPUs,  6 billion transistors and over 2200 individual components all packed into an 11 inch dual slot card. It packs 1024 CUDA Cores, 128 Texture Units, and feature a core clock of 607 MHz, a shader clock at 1215 MHz and 3GB of GDDR5 memory@3414 MHz with a 2 x 384-bit memory interface. The GTX 590 requires extra power via two 8-pin PCIe connectors and has a TDP of 365W.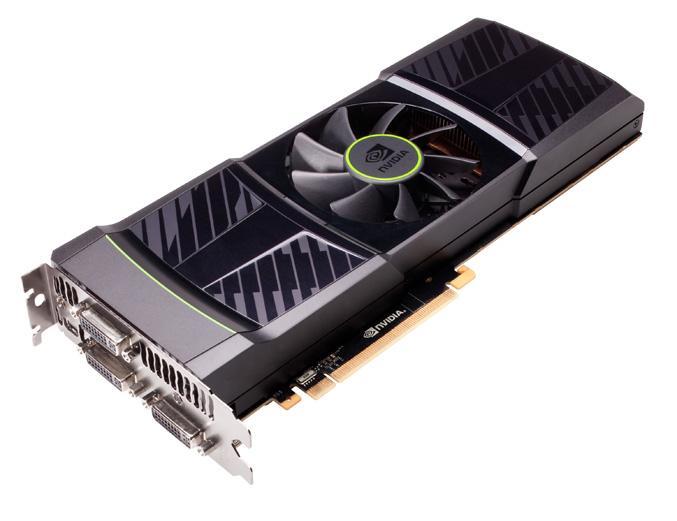 Nvidia claims that the GTX 590 is "world's quietest" dual GPU card, featuring a special cooling system and dual vapor chambers, it is claimed to be two times quieter than the closest competitive product under full graphics load. The card offer three DVI outputs and a mini DisplayPort port,  plus SLI supportand is capable of  3D Vision Surround setup on a single-card.
The GeForce GTX 590 has estimated selling e-tail price starting at $699 USD and is available starting today from the world's leading add-in card partners, including Asus, EVGA, Gainward, Gigabyte, Inno3D, MSI, POV, Palit, and Zotac.
Check out these reviews for more information and performance tests:
Source: Nvidia