Here's a fun gadget to store all your data on, the Ninja USB Drive.
What's the difference between a dead skunk in the road and a dead ninja in the road?
–There are skid marks before the skunk
Here is another 🙂
If you are stranded on a desert island with Adolph Hitler, Atilla the Hun, and a ninja, and you have a gun with only two bullets, what do you do?
– Shoot the ninja. Twice.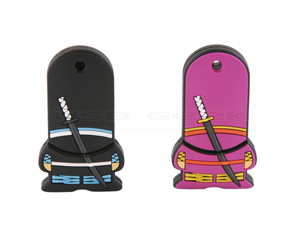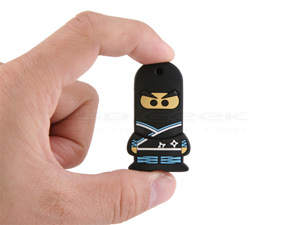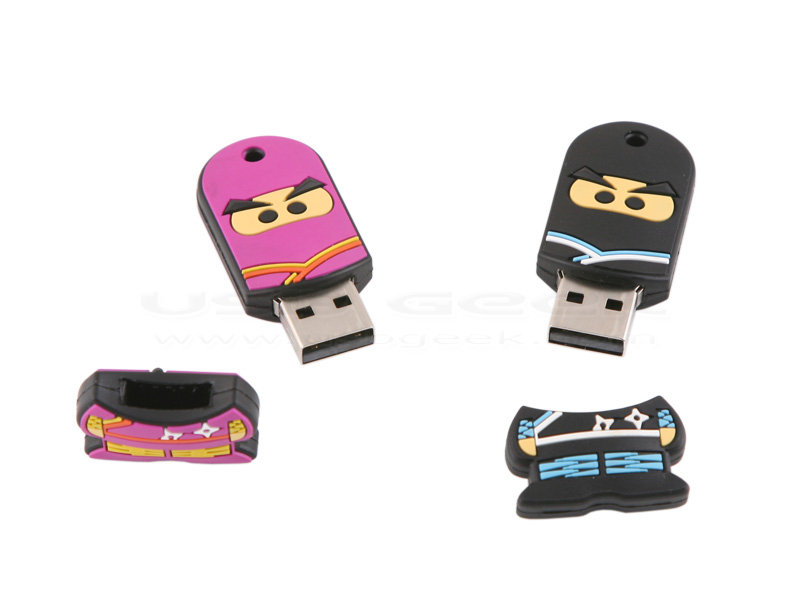 Features:
High-Speed USB 2.0 certified
Durable solid rubber casing
Hot Plug and Play; Functions like another hard drive
No driver needed for most operating systems
Support: Windows Vista, XP, 2000 and Mac OS
Dimension: 47.5 x 27 x 11mm
Weight: 11g
Model:
Male Ninja (Black)
Female Ninja (Purple)
Source: USB Geek