AMD today refreshed its C- and E-Series Accelerated Processing Units (APUs) with the new E-450, E-300 and C-60 models.
The new chipsets offers DDR3 1333 support, enhanced HD graphics capabilities with HDMI 1.4a support, DisplayPort ++ for connecting to any HDMI or DisplayPort-enabled monitor or T, and an increased resting battery life – with up to 10.5 hours for E-Series and 12 hours on the C-Series. The new AMD E-450 has two cores at 1.65GHz paired with Radeon HD 6320 graphics, the E-300 has two at 1.3 GHz with Radeon HD 6310, while the C-60 is equipped with two 1.0 GHz cores with Radeon HD 6290 graphics.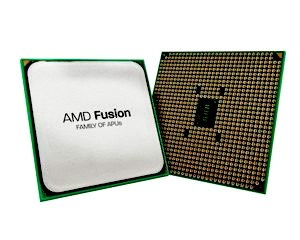 The new APUs are available starting today.
Source: AMD