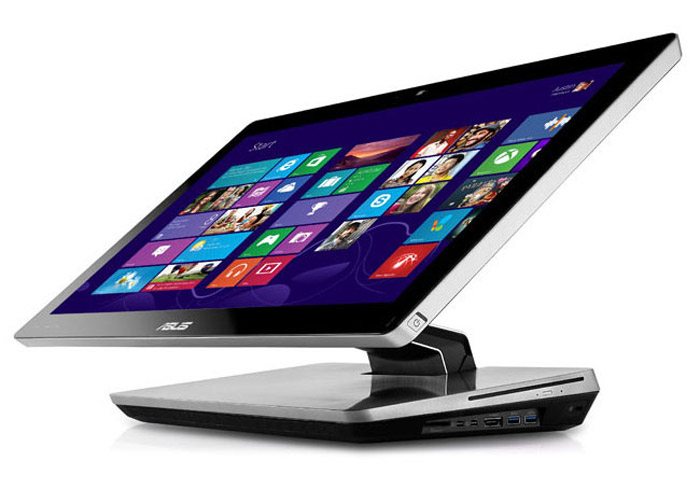 AIO PCs become more and more popular and this trend won't change with the arrival of Windows 8 this Friday due to the fact that it will count on a new tile-oriented GUI and touch screens. To meet this new demand ASUS has introduced the ET2300 – a new powerful AIO PC designed for Windows 8.
The ET2300 features a 23-inch sensor display and fully supports wireless keyboards and mice, which means you'll forget about wires when you use this all-in-one computer. In addition the ASUS ET2300 is based on powerful Intel Core Ivy Bridge processors including Core i7. The machine can house up to 8 GB DDR3 memory and a GeForce GT 630M graphics card with 2 GB of VRAM.
Additionally the ASUS ET2300 supports hard drives with capacities of up to 2 TB, a DVD drive, Intel Wireless Display and Thunderbolt.
Pricing right now is unknown but don't expect the ASUS ET2300 to be cheap.
Source: ASUS