The company Digital Storm, which makes gaming computers, has announced the all-in-one Aura gaming PC that has every right to be called the most powerful gaming computer in the world. The reason is that the Aura comes with premium hardware inside and then more.
The new Digital Storm gaming PC has become the home of the just announced Intel Core i7-6950X ten-core Broadwell-E processor. As if this is not enough the computer uses a GeForce GTX 1080 video card. Unfortunately due to limited space, users won't be able to add a second GTX 1080 card but this is the price to pay for having a more compact PC. In addition to this the Aura supports liquid cooling solutions as well as up to 32 GB of DDR4 memory. All the components inside feature regular desktop sizes so at one point in time users will be able to upgrade the Aura with ease. Since the Aura is an all-in-one computer, it also comes with a monitor which happens to be a gorgeous piece of hardware. The Digital Storm Aura is equipped with a 34-inch display that works at 3440 x 1440 pixels with a refresh rate of 60 Hz.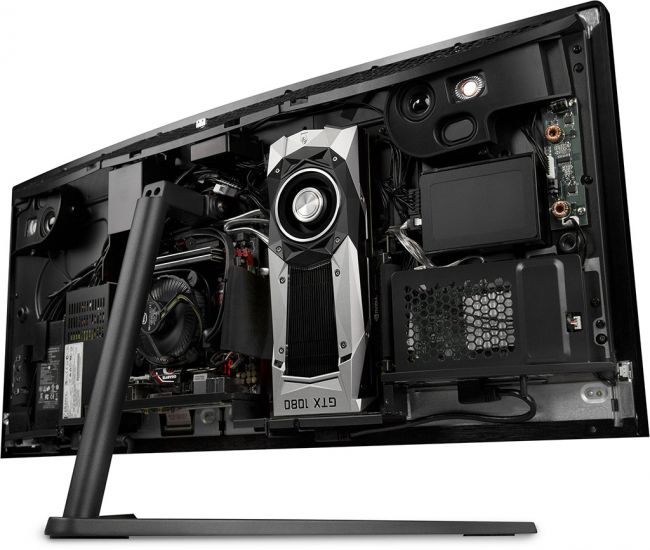 All is good but the Aura will be really expensive. The most basic configuration with an Intel Core i5-6500 Skylake processor and GeForce GTX 960 graphics starts at USD 1999. The top configuration, then, can easily cost USD 5000 and more, given what it has to offer.
Source: Digital Storm