The upcoming arrival of the Radeon R9 390X in a few weeks time will put some more pressure on NVIDIA and its flagship graphics cards. The company clearly needs a weapon, with which to counter the R9 390X and this weapon will be called GeForce GTX 980 Ti. The card has been in the news for some time now so it is not a surprise but until now we haven't had a chance to see pictures of it. Well, here they are.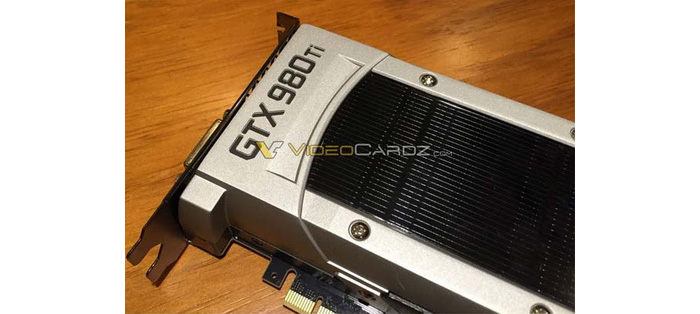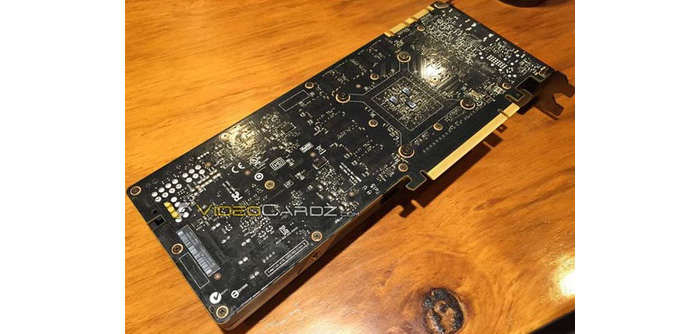 The GTX 980 Ti will be based on the 28 nm GM200-310 Maxwell GPU and will have 2816 CUDA cores, 176 TMUs and 32 ROPs. The card will also get 6 GB of GDDR5 memory with a 384-bit memory bus for 336 GB/sec of memory bandwidth. The GPU and memory will run at 1002 MHz and 1753 MHz (7012 MHz effective), respectively. In addition to this the GeForce GTX 980 Ti will have a cooler that can cool GPUs with TDP of 250W. According to preliminary estimated the GTX 980 Ti will have TDP of 180W so the cooler will do the job if you decide to overclock the card. The graphics card will need a lot of electricity and that's why it will come with one additional 6-pin power connector and another 8-pin power connector and there will be one DVI, one HDMI and three DisplayPort connectors in the back.
Preliminary performance tests suggest the GTX 980 Ti will sit between the GTX 980 and the GeForce GTX Titan X. No word on pricing or availability but we expect the GTX 980 Ti to debut in the next few days and well before the AMD Radeon R9 390X.
(pictures courtesy of Videocardz.com)
Source: Fudzilla.com