As Nvidia announced the GeForce GTX 570, all add-in card partners start rolling outs their version of the new video card. Gainward also comes up with own customized model – "Golden Sample"-Goes Like Hell edition which is factory overclocked and has a Grand-Prix Heatpipes Hybrid Cooler.
The GeForce GTX 570 (GS-GLH) comes with GPU, shaders and memory cloacks set to 800 MHz, 1600 MHz and 4000 MHz. The customized cooling solution feature 2-slot design cooler with twin 8 cm  PWM Fans (2GR8) which is also optimized for 3 Way SLI. Beside from stock models, the graphics is also equipped with "QuattroPorts"  and includes DisplayPort along with the standard two DVI and HDMI outputs.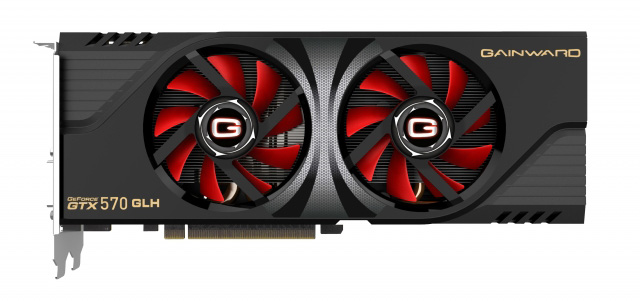 The card's price is still unknown.