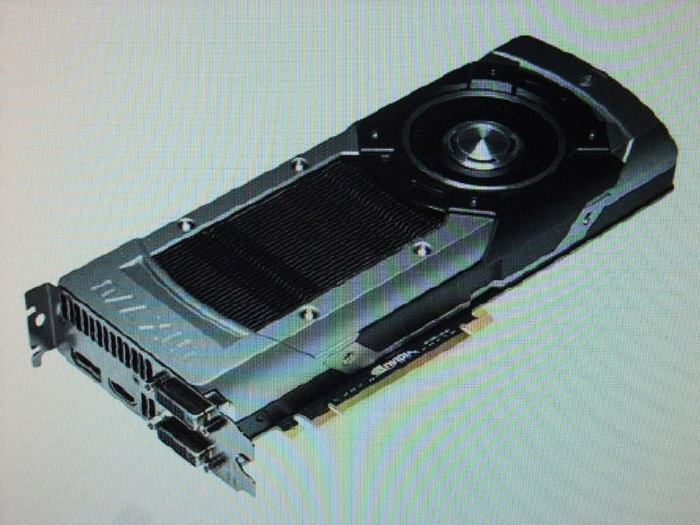 The arrival of the expected GeForce GTX 780 has hardly surprised anyone but NVIDIA may have an ace up its sleeve. According to Japanese retailers close to the company the upcoming GTX 770 may surprise customers with specs and more importantly – with price.
The GTX 770 is expected to be a faster version of the GTX 680 featuring higher core and memory clocks. The same old GK104 core is expected to run at 1046 MHz (1085 MHz with GPU Boost) and the memory should run at the record speed of 7000 MHz making it the video card with the fastest clock speeds ever.
The high clock speeds require power and this is the reason why the GTX 770 will ship with two power connectors – one 6-pin and another 8-pin. The card will have a relatively high TDP of 230 watts but the heat will be dissipated by the same cooling system found in the GTX TITAN and GTX 780 which means users should not have problems with high temperatures.
The thing that strikes the most, however, is price – Japanese retailers expect the GTX 770 to sell at around USD 390-400, which will make this card a steal, not to mention make the GTX 680 and GTX 670 drop in prices.
Source: Techpowerup