At an event held in the USA Microsoft unveiled the latest Office version that will be officially known as Office 2013.
The new software suite comes with a number of improvements, enhancements and new functions. Designed as the chosen office suite for Windows 8 MS Office 2013 should be launched a bit later after Windows 8, which suggests a year 2013 timeframe.
Starting with the improvements and the new features the Office 2013 comes with an entirely changed code base that now supports touch-sensitive devices. Although a specialised version of Office is due to ship with Windows RT-based tablets, Microsoft is clearly planning for Office 2013 to be used on Windows 8-based touch-screen devices too.
Not surprisingly the new software suite comes with multi-touch controls such as tapping, swiping, rotating and pinch-to-zoom controls – included in Word, Excel, PowerPoint and Outlook. As well as multi-touch controls, documents can be marked up on mobile screens, highlighted, illustrated and annotated using a mouse or trackball, digital pen input, touch-screen stylus or the traditional pointing-and-poking finger.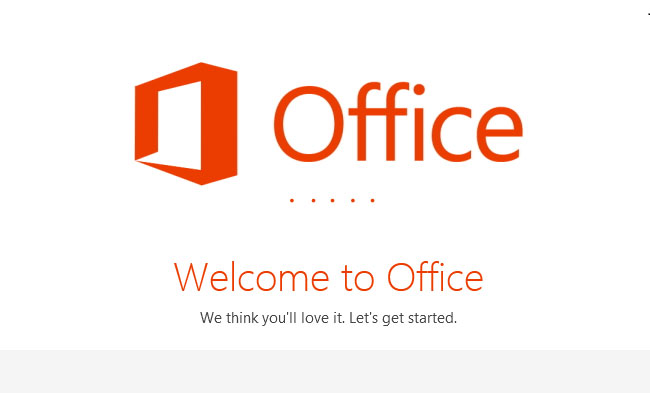 In addition the latest Office software package includes Skype. Skype is now part of Word, Excel and PowerPoint and includes text, voice and video conversations as well as a standalone Skype applications. Business networking service Yammer is also getting built into the system, Microsoft confirmed.
Microsoft also said the company's cloud storage service SkyDrive will also be integrated into Office 2013. All office documents edited within Office 2013 will be automatically saved to SkyDrive, making them available across numerous devices on demand.
Finally, a new 'People Cards' option replaces a traditional address book with a system that provides a photograph, instant messaging, VoIP and telephone contacts, email links and the latest data from social networking feeds including Facebook and LinkedIn.
The only things that are missing are the expected launch date and the PC system requirements although one thing is for sure – the suggested OS for Office 2013 will be Windows 8.
In case you are interested get your free Office 2013 Preview at Microsoft's web site.

Source: Expertreviews.co.uk