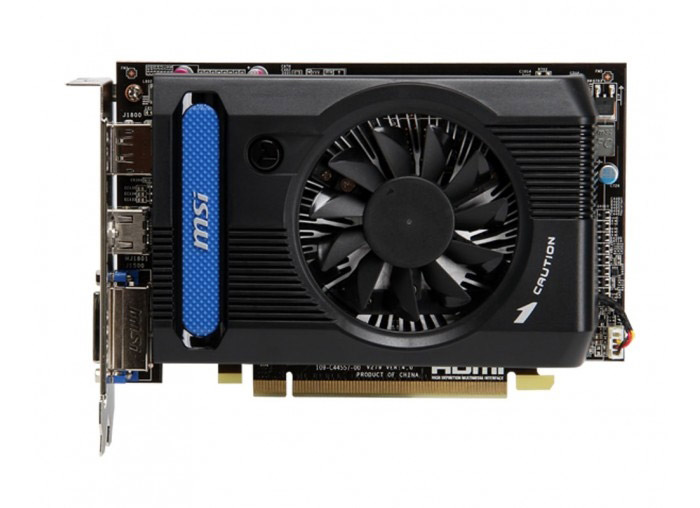 The rumored AMD Radeon HD 7730 graphics solution has morphed into an MSI video card that is based on the expected HD 7730 hardware. Strangely enough AMD has not released this GPU yet but the MSI graphics card seems very real.
Anyway budget gamers will find it selling as MSI R7730-1GD5V1. The card sports a compact PCB, a Cape Verde GPU, a dual-slot aluminum heat sink with a single custom 70 mm fan that provides 20 per cent more air flow compared to traditional designs and a black plastic cover that protects the card.
The MSI Radeon HD 7730 includes 384 stream processors, 24 TMUs, 16 ROP units and 1 GB of GDDR5 memory on a 128-bit memory bus. The GPU runs at 800 MHz, while the on-board memory operates at 4500 MHz which means this card comes with the hardware specs of the Radeon HD 7750. In addition the latest MSI card offers you DVI-I, HDMI and DisplayPort outputs as well as full support for DirectX 11.1, AMD Eyefinity, App Acceleration, AVIVO HD and PowerPlay.
The MSI Radeon HD 7730 needs just 75 watts of power and is expected to retail for USD 65 and up making it a perfect budget-oriented upgrade of older graphics cards.
Source: MSI