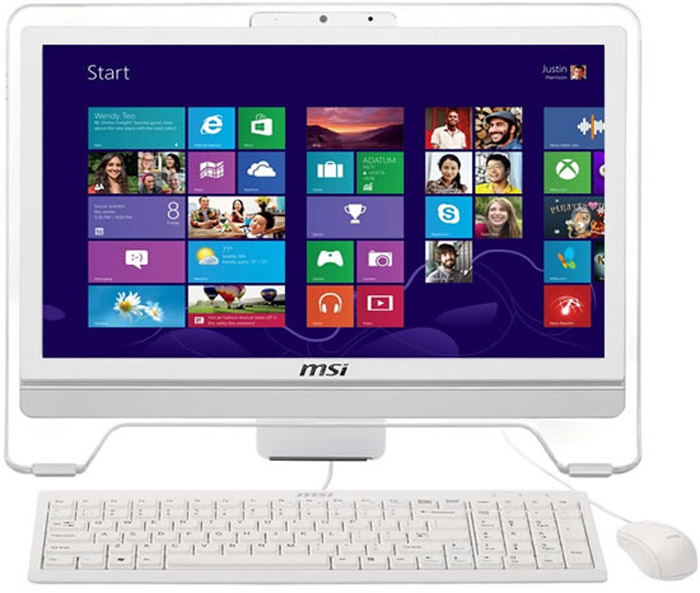 The Taiwanese Micro-Star International has released a new all-in-one PC that goes by the name Wind Top AE2031. This AIO PC will serve as a smaller brother to the already released Wind Top AE2712 but despite its smaller size it packs more than decent hardware.
The Wind Top AE2031 comes with Windows 8 preinstalled and features a sensor display for the best multimedia experience out there. Inside the AIO PC is based on a 1.8 GHz Intel Celeron B830 processor with integrated Intel HD graphics. The 20-inch display works at 1600 x 900 pixels and the Wind Top AE2031 also offers 4 GB of DDR3-1333 memory, a 500 GB hard drive, DVD Super Multi optical drive, a multi-card reader, 802.11n Wi-Fi, Ethernet, an integrated web camera, an optional TV tuner, two audio 3.5 mm jacks, two speakers, HDMI, two USB 3.0 and four USB 2.0 ports. The whole thing weighs 7.3 kg.
The new MSI Wind Top AE2031 AIO will be available this week but pricing is unknown at the moment.

Source: MSI