MSI has launched yet another powerful gaming computer – the new device this time is called Nightblade MI and comes in a really small-sized chassis that has a volume of 10 liters only. Despite its small dimensions (127.6 x 234.8 x 340.6 mm) the Nightblade MI comes with a full-sized GeForce GTX 960 video card with 2 GB of GDDR5 memory inside.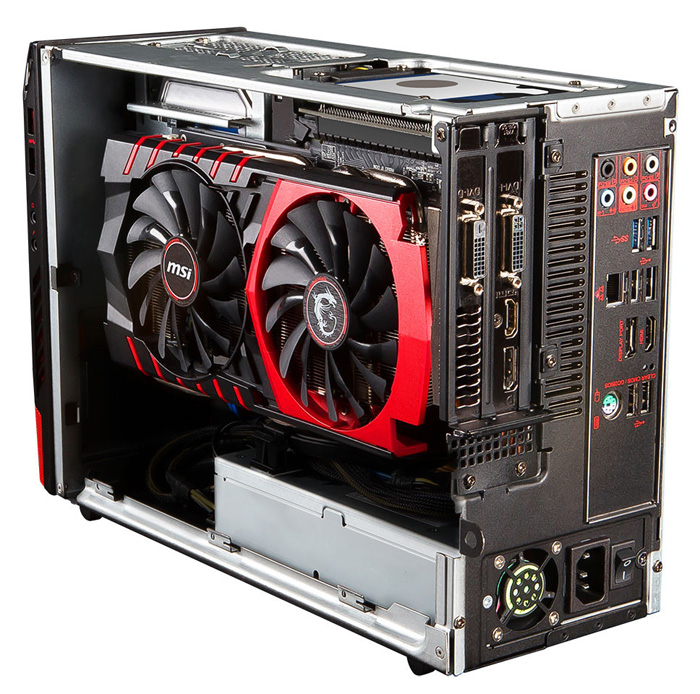 The new gaming computer features Intel Haswell Core i7 processors, coupled with Intel's budget-oriented B85 chipset. The motherboard of the Nightblade MI also provides two DDR3 memory slots for up to 16 GB of RAM memory, two 3.5-inch bays for hard drives and a single 2.5-inch bay for a solid-state drive or 2.5-inch hard drive, a slim Super Multi DVD drive, 802.11ac Wi-Fi, Bluetooth and a 350W Bronze power supply unit. To the side the gaming computer has two USB 3.0 ports and in the back users will find four USB 2.0 ports, two USB 3.0 ports, one RJ-45 network jack, one HDMI port, one DisplayPort connector, audio jacks for the built-in 7.1 sound system and one PS/2 connector. Finally the new computer fully supports Windows 10. The new tech specs make the new Nightblade MI gaming computer 15 per cent faster than its predecessor, the MSI Nightblade Z97/B85, while using 41 per cent less power.
The new Nightblade MI is available now but the price of the new gaming computer is unknown.
Source: MSI