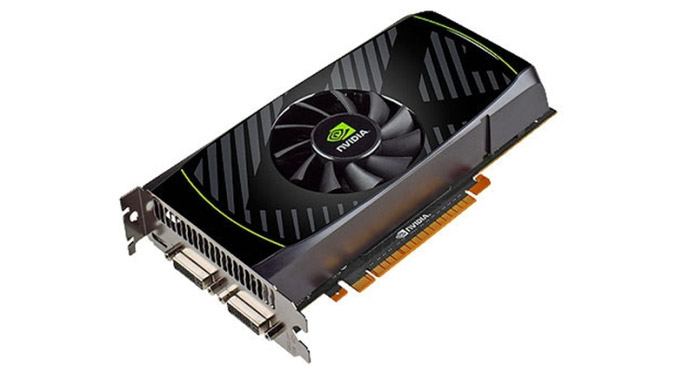 A few weeks ago the specs of the upcoming GeForce GTX 650 Ti were leaked on the Internet. The card was expected to come with a GK106 core under the hood running at 960 MHz, 576 stream processors and a TDP of less than 85 watts – all for around 169 USD.
Well, it appears these specs are no longer valid – which, in the case of the GTX 650 Ti is not necessarily a bad thing. A new set of hardware specifications has made it online – and it describes an improved GTX 650 Ti for less money. Read on!
The "new" GTX 650 Ti will be based on the same GK106 die but it will pack 768 stream processors, 4 SMX units and 64 TMUs, which is a healthy increase compared to the old specs. The GPU takes a clock speed hit though – it will run at 925 MHz, instead at 960 MHz as previously reported and there won't be GPU Boost again. The memory size stays the same – 1 GB of GDDR5 – which is also true for the memory speed, which again sits at 1350 MHz. The memory bus will be 128-bit, which means the GDDR5 memory will pump out 86 GB/sec of memory bandwidth. The TDP also jumps to 110 watts up from 85 watts reported before.
The good news is that you'll get the extra performance for free – the "new" GTX 650 Ti is expected to cost around 159 USD, which is 10 USD less than before. However, some manufacturers plan to release GeForce GTX 650 Ti cards for just 140 USD, which will make the deal even sweeter.
NVIDIA has failed to provide a launch date so far but the GTX 650 Ti release seems imminent. The card may hit the market by the end of the month or sometime in November.

Source: PCPer.com