Just a day after NVIDIA launched the ultra high-end GeForce GTX Titan X graphics card, the US company has begun an offensive on the professional front as well. NVIDIA has announced no fewer than two new Quadro professional graphics cards and Iray 2015, which is an advanced rendering technology with more existing and a number of new features.
The first Quadro card is the Quadro M6000, which largely resembles the GeForce GTX Titan X – the new Quadro card houses the same GM200 Maxwell GPU, has 12 GB of GDDR5 memory and 3072 CUDA cores. The clock speeds of the card have been lowered, though, to ensure higher stability for professional applications. Thus the GPU runs at 1 GHz, while the memory provides 317 GB/sec of memory bandwidth. Even then the TDP of the card stays the same – 250 watts. The new Quadro M6000 provides 7 TFLOPS of single precision power and is the first card in the Quadro line to support GPU Boost, which means that under certain scenarios users will be able to enjoy higher GPU speed.
The other new Quadro card is called Quadro K1200 – this one is the fastest Quadro card as of now for small-sized workstations. The card is based on the GM107 GPU and sports 512 CUDA cores, 32 TMUs and 16 ROPs as well as 2 GB of GDDR3 memory, services by a 128-bit memory bus. The GPU runs at 1058 MHz (1124 MHz Turbo), while the memory operates at 1800 MHz effective.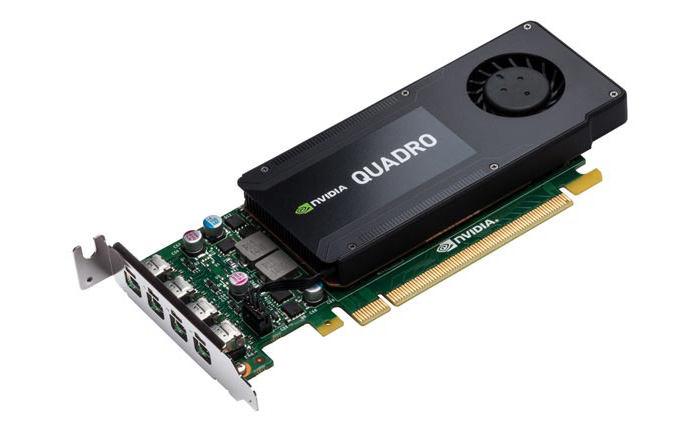 Finally NVIDIA has unveiled Iray 2015, which is the latest version of this advanced rendering technology. This is also the world's first GPU-accelerated and physically based photo-realistic rendering solution. The software supports all popular 3D programs such as Autodesk Revit, 3D Studio Max, Maya, Maxon, Catia, Rhinoceros and others and provides a number of new functions and features.
There's no information on how much these products cost.
Source: NVIDIA