NVIDIA is just hours away from launching its newest flagship – the GeForce GTX 680 graphics card – but its successor is already on the horizon. Coming under the codename GK110, the new core promises unseen before performance heights.
Looking at the specs of both GK110 and the GK104 core, used in the GeForce GTX 680, one could conclude that NVIDIA has postponed the release of the more powerful GK110 core. This is true – and the reason is that GK104 exceeded NVIDIA's performance expectations – the reason why the GK104 core debuts in the high-end GeForce GTX 680 graphics card instead of in a mid-range offering.
The GK110 core will debut officially in August 2012 in a video card, expected to be marketed as GeForce GTX 685. The GTX 690 name is most likely reserved for a dual GK104 graphics solution due late this year.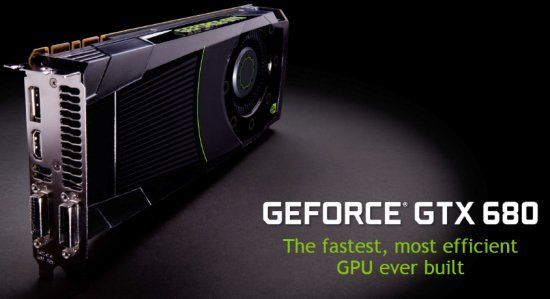 Specs-wise the GK110 core weighs whopping 6 billion transistors, packed in a chip with an overall die size of 550 sq.mm. The CUDA cores will be increased to 2304 and the single precision computing power will rise to 4.5 TFLOPS. In gaming NVIDIA expects the GK110 core to be 50% faster than the current GK104 flagship. The GK110 will debut in a video card that is expected to consume between 250 and 300 watts of power, costing around 650 USD.
If the specs are accurate, NVIDIA truly has a 3D monster coming out in August of this year.

Source: Legitreviews.com