The famous Taiwanese hardware maker ASUS has had special series of graphics cards called MARS and ARES for quite some...
The newest NVIDIA drivers targeting the company's latest graphics cards apparently have an Easter egg – if you look closer...
NVIDIA has had a big day announcing no less than five new products – four mobile GPUs and the rumored...
The rumored GeForce GTX 780 and GeForce GTX 770 graphics cards seem to be real and ready to go as...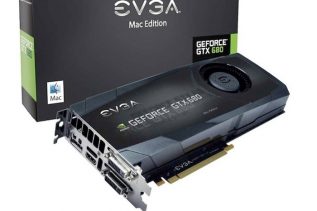 EVGA has quietly followed Sapphire's steps by releasing the GeForce GTX 680 Mac Edition graphics card – a 3D monster...
Just days after the official release of the GTX 660 Ti graphics card, NVIDIA has quietly made the GTX 660...
Competition in the graphics market intensified in the last few months with NVIDIA releasing its powerful GK104 graphics core and...