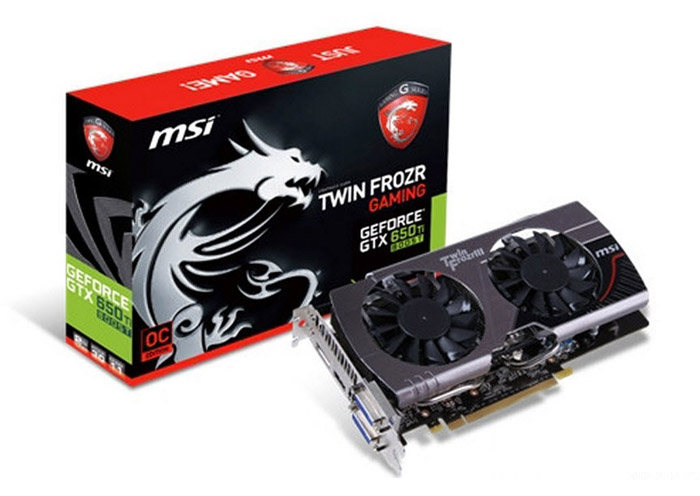 At an event that will take place tomorrow NVIDIA will launch the expected competitor to the already announced AMD Radeon HD 7790 graphics card – a new 3D solution that will be known as GeForce GTX 650 Ti Boost.
The GeForce GTX 650 Ti Boost will be based on the already launched GTX 650 Ti but will have a dynamic overclocking function for improved performance. The card will offer 768 CUDA cores, 2 GB of GDDR5 memory and a 192-bit bus. Clock speeds will be as follows: 980 MHz for the GPU and 6008 MHz for the memory, which gives a total of 144.2 GB/sec of memory bandwidth.
The reference GTX 650 Ti Boost also includes a 6-pin power connector, DVI/D-Sub/HDMI video outputs and a huge but quiet cooler.
The expected pricing of the GeForce GTX 650 Ti Boost is around USD 185.
Source: NVIDIA