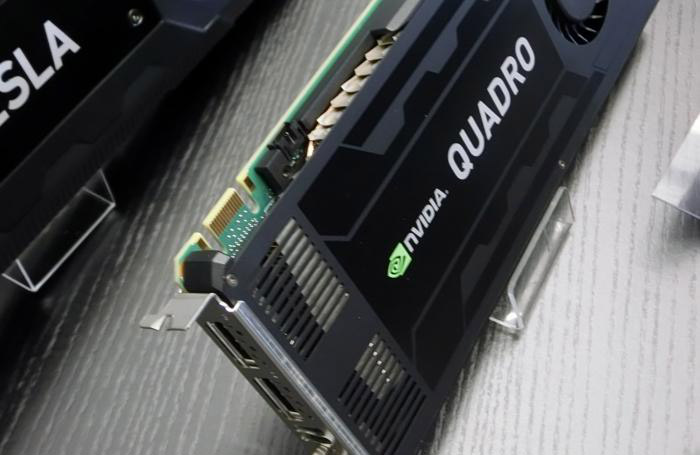 NVIDIA has presented a new professional Quadro graphics card. The Quadro K6000 comes with the company's fastest and most functional GPU and has been designed to power high-end workstations doing heavy calculations.
The new NVIDIA product is not to be underestimated – the K6000 provides up to five times better computational performance than the NVIDIA Quadro 6000 while offering at least twice the graphics performance. Moreover the K6000 comes with faster on-board memory and more of it.
The Quadro K6000 is based on the GK110 GPU and comes with 2880 stream processors, 256 TMU units and 48 ROPs. The card makes use of 12 GB of GDDR5 memory that provides 288 GB/sec of memory bandwidth and fully supports up to four monitors at up to 4K resolution over a DisplayPort 1.2 interface. Being the most modern NVIDIA product the Quadro K6000 fully supports PCI-E 3.0 x16 and gets cooled by a dual-slot cooler with a single fan. The card reaches 5.2 TFLOPS of performance on a 225W TDP.
The Quadro K6000 will be available this fall in workstations built by major manufacturers such as Dell and Lenovo. Pricing is unknown.

Source: NVIDIA