NVIDIA continues a practice that surely infuriates computer specialists and hardware enthusiasts. Of course we are talking about re-branding here. The US company has decided to re-brand its budget oriented GeForce GT 510 and 520 cards and will sell them under the 600 series number – a territory previously reserved for Kepler-based graphics cards.
Starting soon the GeForce GT 520 will be known as NVIDIA GeForce GT 620 while the GT 510 will be known as GT 605. The only new feature for the two new cards will be support for the OpenGL 4.2 standard versus 4.1 on the 520 and 510. Other than that the novelties are just two Fermi cards in Kepler clothing.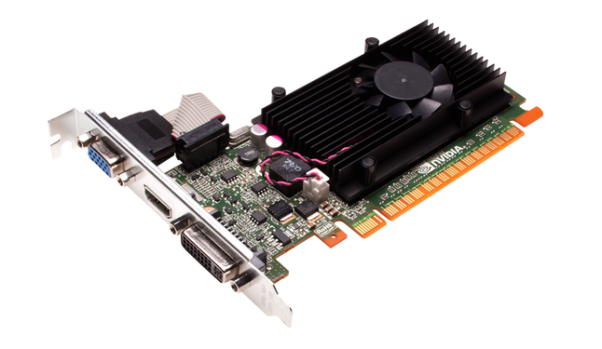 To make matters worse NVIDIA also cuts down the on-board memory by half, which means that the GeForce 620 and 605 will feature either 512 MB of memory or 1024 MB of VRAM versus the 1 GB or 2 GB seen on the GT 520 and GT 510. All other specs remain the same or in other words the graphics core of the GT 605 will operate at 523 MHz, the processor will run at 1046 MHz and the memory will operate at up to 898 MHz. The same is valid for the GT 620 where the graphics core will run at 810 MHz, the processor at 1620 MHz and the memory again at up to 898 MHz.
The "novelties" will be sold as OEMs only.
Source: Guru3D.com