The famous maker of hard drives Seagate has presented two new company products. Unlike previous such cases here we are not talking about new desktop drives with behemoth capacities – instead we get a wireless portable drive and another portable hard drive whose main feature is thinness.
The new wireless portable drive is called Seagate Wireless and features a capacity of 500 GB. The device is designed for streaming and offloading of media from various mobile devices and it is compatible with all kinds of portable devices including but not limited to Windows 8 computers, Windows RT tablets, Kindle Fire, iPhone, iPad, Android tablets and smartphones and more.
The new Seagate drive comes in several nice colors that include lime green, slate gray, cool blue, fire-engine red and white. The storage features of the drive can be used via the free mobile Seagate Media app for Apple iOS, Android, Kindle Fire HD and Windows 8. Mobile devices connect to Seagate Wireless over a Wi-Fi connection that is created by the battery-powered hard drive. This means you won't have to look for a Wi-Fi connection to transfer your data. Additionally, Seagate Wireless can be used to enjoy video, photos, music and even documents on the big screen via Apple Airplay, Google Chromecast, or an app designed specifically for Samsung and LG Smart TVs and Roku players.
Seagate Wireless will be available at various famous retailers starting in early February 2015 for a price of USD 129.99.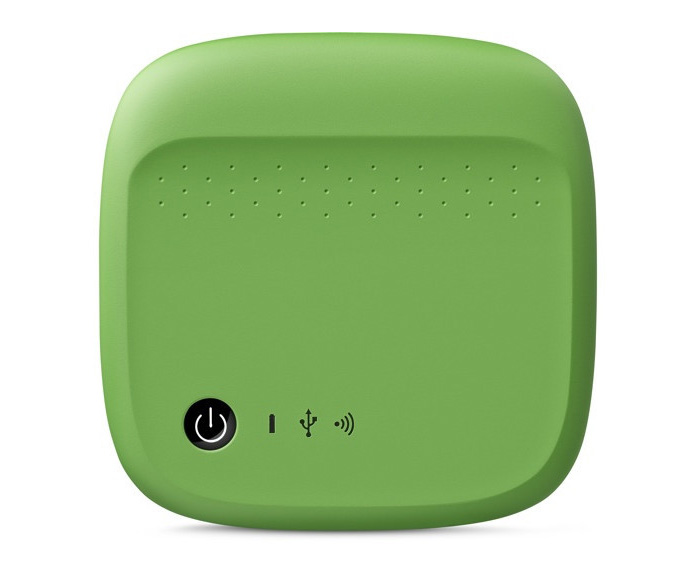 The other portable hard drive is known as Seagate Seven and it happens to be an ultra-slim external drive that features a capacity of 500 GB, hidden in a chassis that is just 7 mm thick. The chassis is made of pure steel and features advanced durability and cool looks at the same time. In order to combine high capacity and an ultra-thin chassis Seagate has used all the advanced technologies that it has and the final product is a drive that does not compromise on sturdiness, performance and capacity.
The new Seagate Seven drive will be available in mid-to-late January 2015 for a suggested retail price of USD 99.99. You can now pre-order the drive on Seagate.com and Amazon.com.
Source: Seagate