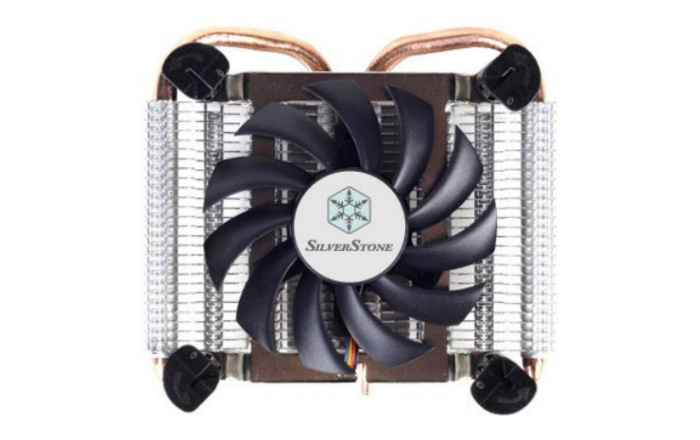 The world of CPU coolers is full of large models that can cool any CPU out there despite its heat dissipation, offering support for all CPU sockets that have come out in the past 5+ years. But these coolers tend to be bulky and heavy and sometimes they are simply overkill for most computer systems around the world.
If you need a quiet cooler or you just want to build a small computer then you should take a look at SilverStone Technology's AR04 CPU cooler – a surprisingly small CPU cooler that does a great job. The device belongs to the Argon line and is just 23 mm tall which makes it perfect for use in HTPC systems.
The AR04 comes with an aluminum heatsink that has two 6 mm copper heat pipes that have a direct contact with the CPU. An 80 mm cooling fan cools the entire device – it spins at 1500-3400 rpm and pushes up to 48 CFM of air per minute. The cooler measures 104 x 95 x 23 mm and weighs 133 grams. The device supports the Intel LGA 1155/1156/1150 sockets and chips with TDP no higher than 65 watts.
The SilverStone AR04 CPU cooler can be yours for USD 26.99.
Source: SilverStone