Computer enthusiasts have long been introduced to Western Digital's hard drive families – Green for low power and efficiency, Blue for balanced power requirements and performance and finally Black for all those customers seeking the highest possible performance. Starting now however WD has a new HDD family – please meet Red.
The new WD Red disk drive family is here to fill the gap between WD's cost-effective consumer hard drives and the more expensive enterprise hard drives.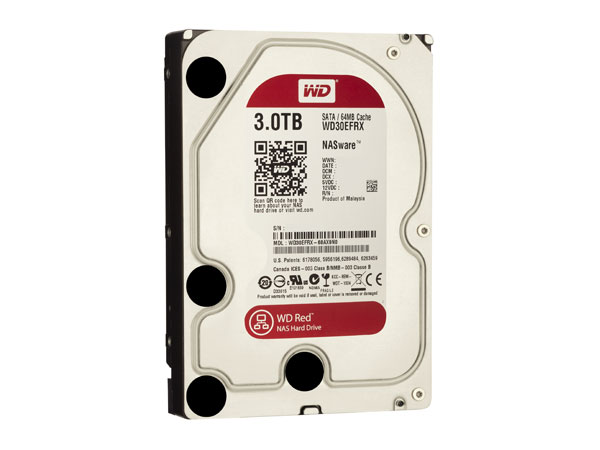 Targeting mostly the SOHO (small office/home office) environment and NAS servers the new WD Red line comes in a desktop form-factor and offers energy efficiency as well as the capability to work 24/7 being specifically designed for extreme reliability rather than speed. Currently the Red line offers SATA 3.0 support and comes in three versions – with 1 TB (WD10EFRX), 2 TB (WD20EFRX) and 3 TB (WD30EFRX) of capacity with all of them sporting 64 MB of cache. As to the spindle speed WD failed to mention it instead calling it "IntelliPower" – most likely the drives spin at a speed lower than the standard 7200 rpm.
The Red drives are currently available with the 1 TB version costing 109 USD, the 2 TB version selling for 139 USD and the 3 TB drive selling for 189 USD.
Source: The Inquirer