Cheap Kepler cores have finally made it to market with ZOTAC being one of the first companies to release a more budget-oriented GeForce GT 640 video card.
GeForce GT 640 is a low cost graphics card that according to ZOTAC will best suit users looking for a discrete GPU and video memory. ZOTAC's version of the GT 640 sports NVIDIA Surround technology that allows up to three monitors to be connected to a single video card. In order to do this the card comes with two DVI ports and a mini-HDMI port; there's also a DVI-VGA adapter.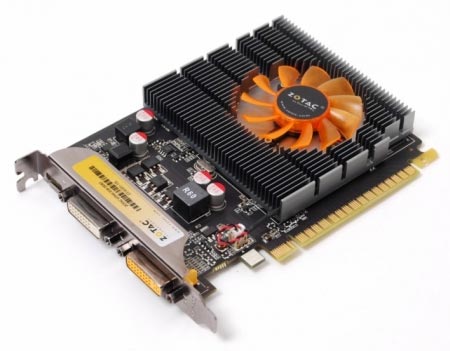 Hardware-wise the GeForce GT 640 comes with 384 CUDA cores packed in an NVIDIA Kepler chip that runs at 900 MHz. The 2 GB GDDR3 memory works at 1782 MHz (accessed via a 128-bit bus) and when purchasing the ZOTAC GeForce GT 640 you also get a coupon for three days of playing TrackMania 2 Canyon free of charge.

Source: IXBT.com