Seagate announced it is now shipping its technology-leading Cheetah® 15K.7 enterprise-class hard drives into the worldwide distribution channel. As the highest performing, highest capacity 3.5-inch mission critical hard drive with best-in-class reliability for Tier 1 environments, the Cheetah 15K.7 drive is ideal for a wide range of server and storage applications. With the Cheetah 15K.7 hard drive, Seagate's technology leadership moves firmly past the competition as it delivers the industry's first 15K-rpm drive to reach the 600GB capacity point while providing record reliability of 1.6 million hours MTBF.
The Cheetah 15K.7 drive is available with the latest 6Gb/s SAS or 4Gb/s FC interfaces, and includes Seagate PowerTrim™ technology, which dynamically reduces power consumption. Together, these features enable system builders to deliver lower-cost, multi-drive servers and storage systems, making the Cheetah 15K.7 ideal for use in environments ranging from small and medium-sized businesses to the largest enterprises.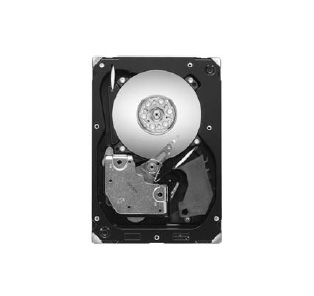 "Bell Micro's customers continue to require added capacity and performance for their server and storage systems, but many also must focus on finding ways to lower a system's total cost of ownership (TCO) or easily integrate new solutions using existing platforms," said Joe Cousins, vice president of Marketing at Bell Microproducts. "We're pleased to now offer the Seagate® Cheetah® 15K.7 family of drives that fill these critical needs. For users looking for the most advanced technology to create new premium systems, or those who are looking to extend the life of their existing systems, the Cheetah® 15K.7 delivers the low TCO and promise of easy integration for businesses of all sizes."
Cheetah hard drives are the standard for existing enterprise systems. Cheetah drives are aimed directly at enabling businesses to sensibly grow and scale as their information needs continue, while at the same time providing the reliability required to avoid costly interruption or downtime.
For more information about the Cheetah 15K.7 drive, visit Seagate's Cheetah product page at http://www.seagate.com/www/en-us/products/servers/.
Source: Seagate