Acer has officially unveiled the awaited Iconia Tab A510 model. First demonstrated in January 2012, the new tablet is now available for pre-order in the USA and Canada for around 450 USD.
The new slate features a 10.1-inch display and strongly resembles the Iconia Tab A700 except for the display – the A700 model comes with a stunning 1900×1200 screen, while A510 users will have to make do with a 1280×800 display.
Inside the new Iconia Tab A510 features an NVIDIA Tegra 3 chip, along with 32 GB of internal storage, a 5 MP rear camera and a 1 MP front camera. There's also a microSD slot that allows future expansion, a HDMI port for outputting video to an external display and a powerful 9800 mAh battery, which Acer says is good for up to 12 hours of video viewing.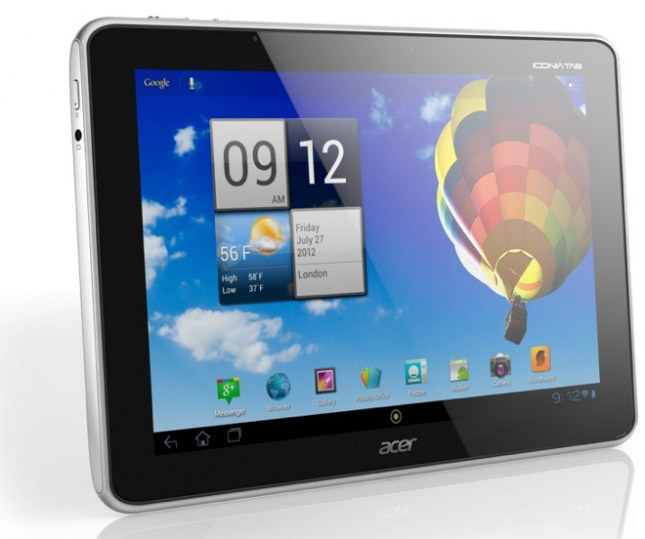 The new Acer Iconia Tab A510 runs Ice Cream Sandwich and includes Polaris Office 3.5, which in case you don't know is a very good OEM-only productivity suite. Acer Print also comes preinstalled, and that company says that it's now compatible with nearly 90% of all name-brand printers on the market.
The Iconia Tab A510 also features Olympic rings on the back just like most other Acer products that will hit the streets in the Olympic 2012 year. The A510 tablet is currently available in black and silver at the moment.
Source: Geek.com