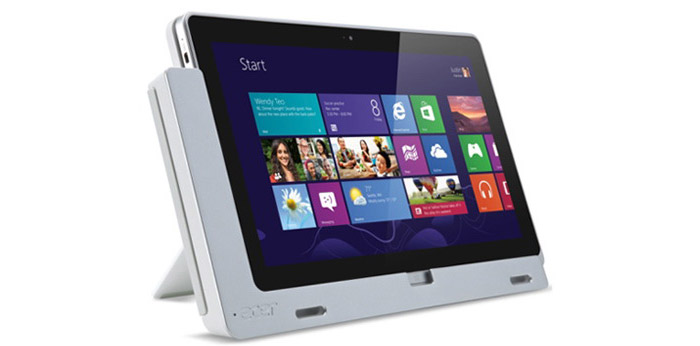 Acer has released a new tablet computer known as TravelMate X313 on the US market. The new slate comes with a large 11.6-inch display at 1366 x 768 pixels and more features that may attract your attention.
The TravelMate X313 does pack power – the device comes with an Intel Core i5-3339Y dual-core processor at 1.5 GHz (up to 2 GHz in Turbo Mode), Intel HD 4000 graphics, 4 GB of RAM, 120 GB SSD, a rear 5 MP camera with Full HD video recording, a front camera with Acer Crystal Eye technology, Wi-Fi, Bluetooth, USB 3.0 and more including a battery that can power the tablet for up to 6 hours.
Being a tablet computer the TravelMate X313 features an original chassis that can transform it from a tablet into an ultrabook, especially if you use the provided dock and the keyboard (sold separately). This flexible device runs Windows 8.1.
The Acer TravelMate X313 costs USD 950 and is now available on the US market.
Source: Acer