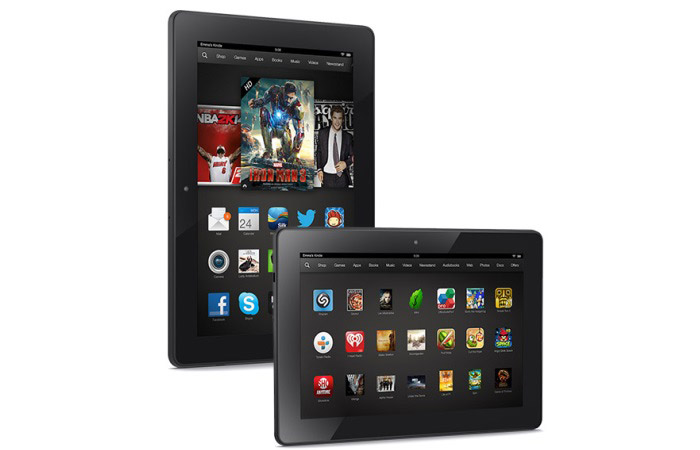 Tablet maker and seller Amazon has introduced a new line of media tablets dubbed Kindle Fire HDX. They not only fix the drawbacks of the older Kindle Fire tablets but also bring more performance, better resolutions and improved capabilities.
The new tablet family comes with powerful hardware that includes Qualcomm's Snapdragon 800 processor with four Krait 400 cores and Adreno 330 graphics, displays that work at 1920 x 1200 or 2560 x 1600 pixel resolutions, 2 GB of RAM, 16 GB/32 GB/64 GB of NAND flash storage, 802.11n Wi-Fi, 720p front cameras, stereo speakers and more. The most expensive 8.9-inch Kindle Fire HDX also has an 8 MP rear camera.
In addition the new tablets are powered by the newest version of the Fire OS – Fire OS 3.0 Mojito, that comes with a large number of new or improved functions and features; there's also support for VPN integration, wireless printing, Kerberos intranet, hardware and software encryption and more.
The new tablets will begin shipping in late October and depending on the model will arrive as late as December. Pricing ranges from USD 229 to USD 479.
Source: Amazon