Asus has seen success with its Transformer and Transformer Prime tablets featuring dual and quad core processors but the biggest problem of both tablets was size – coming with 10-inch screens they couldn't be used very conveniently at times – often being big enough not to fit in pockets and other small size cases.
And now the response to this problem is here – Asus has been working on a 7-inch tablet that is in unison with the 7-inch tablet trend. The new device is called Asus EeePad Transformer and will likely b released at CES 2012 this month.
There's no official information on hardware specs so all this here is preliminary information but the new tablet is expected to have specs similar to those of the 10-inch Transformer Prime. It should also include a quad-core processor, at least 1 GB of RAM and a display with 1280×800 pixels resolution. The new device is expected to run Android 4.0 but if not an update should be available shortly after launch.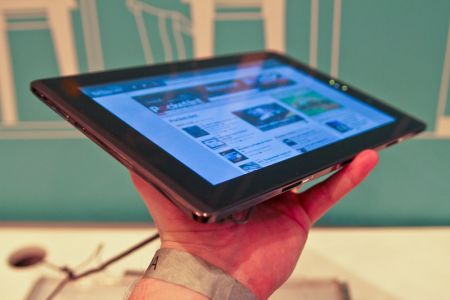 Pricing is not known but it is expected that the new EeePad Transformer will come with a very competitive price. This was the case with the original Transformer which came with a price 100 USD lower than other competitive 10-inch tablets but this time Asus may see stiff competition in Amazon Kindle Fire that retails for 199 USD and has been selling very well lately.
Source: Pocketables