Dell has announced a new Latitude 12 tablet that falls in the "rugged" category, hence the official name of the device is Latitude 12 Rugged Tablet. As expected the tablet targets people who need a digital gizmo to help them yet they cannot provide suitable and harmless working conditions.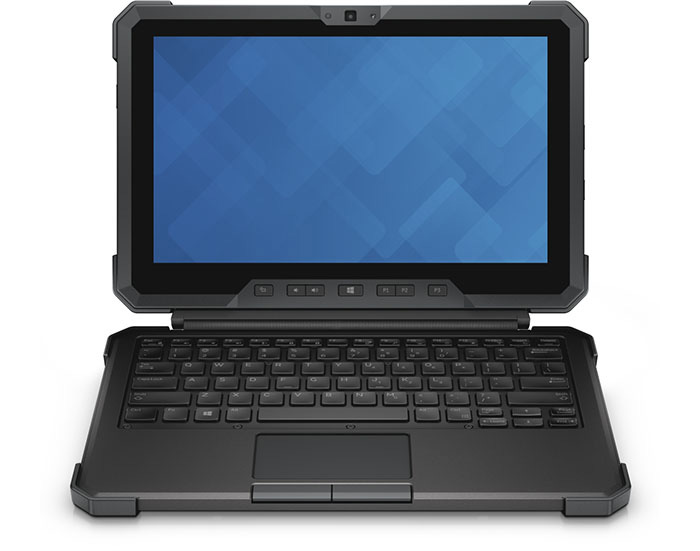 Despite its ruggedness the Latitude 12 Rugged Tablet provides more than decent hardware – the tablet sports Intel Core M Broadwell processors, dual 2-cell batteries, an 11.6-inch display (the resolution is unknown but likely 1080p), up to 512 GB of internal storage, 802.11ac Wi-Fi, optional mobile broadband and GPS, Intel vPro and TPM 1.2 and more. The device also supports an optional external keyboard that is also RGB backlit, which is a nice feature for a business-oriented rugged tablet. In addition the Latitude 12 Rugged Tablet may also enjoy desk and vehicle docks a bit later down the road.
The Latitude 12 Rugged Tablet will be on the market later this month. The price of the tablet will become known once it hits stores, though.
Source: Hot Hardware