Dell has added a new Duo product to its product list – the XPS Duo 12, which is ready to run Windows 8.
As the name suggests the new device is actually two machines in one – a tablet in one configuration and an ultrabook in another. Unlike the already released Inspiron Duo the XPS Duo 12 is a much more premium product coming with high quality materials including machined aluminum, carbon fiber and Gorilla Glass.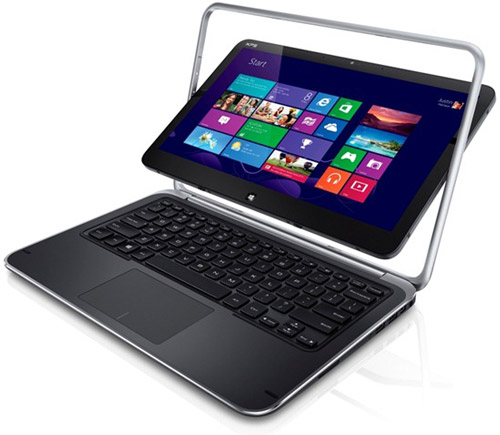 The XPS Duo 12 will come with a 12.5-inch 1080p display with Gorilla Glass when it launches and will be powered by an Intel Core i5 or Core i7 processor depending on the chosen options. The hybrid device should be availably shortly after the Windows 8 launch in late October.
In addition to the XPS Duo 12 Dell also unveiled the XPS 10 tablet, which will run on either Windows RT or Windows 8 but details are very scarce. What's known is that the tablet will come with the option of a keyboard dock in the style of the Asus Transformer lineup.
The expected pricing of both devices is unknown as of now.

Source: Electronista.com