Fujitsu unveils three new and highly desirable tablet masterpieces from its LifeBook T Series – the tablet notebook range renowned globally for its signature quality and flexibility. While the all new Fujitsu LifeBook T4410 and T4310 are all-in-one performers built for both corporate and consumer users in mind, the latest LifeBook T5010 opens new possibilities of computing for professional needs. All of them are built with the multi-touch feature designed to support the new Windows® 7 operating system that promises increased usability by allowing both the Pen and Two Finger Touch usability.
Breaking the tradition of pairing only a stylus with a tablet-convertible notebook, Fujitsu incorporates the new multi-touch feature with the pen and two finger touch support that allows users to move beyond simple tapping and handwriting functions of the stylus, to the options of using the two fingers touch gestures to zoom, rotate, pinch and flick.

"Fujitsu has always pledged performance and reliability with our tablet-convertible notebooks. With the much anticipated release of the Windows® 7, we have chosen not only our award-winning Fujitsu LifeBook T5010 to feature the multi-touch feature, we are also releasing two new tablet-convertible notebooks to cater to the differing needs of consumers and corporate users," elaborates Mr. Kenny Cheung, Product Manager, Fujitsu PC Asia Pacific Ltd.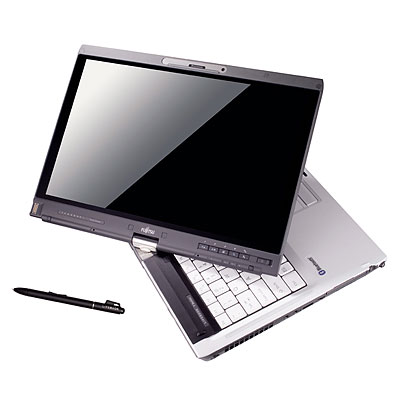 The Intuitive Everyday Performer – Fujitsu LifeBook T4410 & LifeBook T4310
Leaving customers absolutely spoilt for choice, Fujitsu adds two new sparkling gems to extend its selection of tablet-convertible notebook, the Fujitsu LifeBook T Series – the Fujitsu LifeBook T4410 and LifeBook T4310.
Catering to both ends of the spectrum, the LifeBook T4410 shines as a performance driven powerhouse with the Intel® Core™2 Duo T9600 processor running on 2.80GHz, 6MB L2 Cache and 1066 MHz while the LifeBook T4310 wows audiences with its pocket-friendly and value-for-money features powered by the Intel® Core™2 Duo T6600 processor running on 2.2GHz, 2MB L2 Cache and 800 MHz.
The matte black chassis of the LifeBook T4410 portrays confidence and style, best suited for the corporate warrior while the chic LifeBook T4310 in glossy piano black, makes a snazzy PC companion. Though identical in size for both tablet-convertibles, the 12.1-inch T4410 offers superiority with wide viewing angle of 160-degree in all directions and provides port replicator support for multiple port connectivity.
Presented with a hot-swappable modular bay device for ultimate flexibility, these two tablet-convertibles give users the option of slotting in a second Hard Disk Drive, a second battery, or a DVD writer. It's really about what you want and what works for you – and both the LifeBook T4410 and T4310 can be configured to make it happen.
Powered with the latest Windows® 7 Professional operating system, both LifeBook T4410 and T4310 promise a superior performance, a generous storage of up to 500GB or at 128GB on a solid state drive, furnished with a 2.0 Mega Pixels Camera, stereo speakers and a digital microphone for superior web communication.
Suitable for group discussions or boardroom presentations with the bi-directional hinge and 12.1-inch WXGA TFT screen with Dual Digitizer presented in 1280 by 800 pixels, both LifeBook tablet-convertibles feature a 300 nits brightness, Contrast Ratio of 500:1 and an Anti-Glare display surface to keep your screen in pristine viewing condition.
Knowing how users require data security and protection, these two notebooks have been boosted with a security ensemble consisting of the BIOS Lock, 2-password Hard Disk Lock, LifeBook Lock, Anti-Theft Lock Slot and Fingerprint Sensor to ensure that your documents are kept safe and confidential.
Top of the Line Powerhouse – Fujitsu LifeBook T5010
Already one of the top favourite tablet-convertibles, the Fujitsu LifeBook T5010 is now enhanced with the dual digitizer technology and anti-glare display. Understanding that some users tend to spend long hours with their notebook, Fujitsu has built the T5010 with a 13.3-inch SuperFine widescreen with Backlight LED, a wide 160-degree viewing angle with a bi-directional hinge, considerately making the user experience comfortable and hassle-free. Coupled with the Spill-resistant Keyboard and 5-button Easy-access Panel and the hot-swappable modular bay device, the T5010 impresses in both practicality and functionality.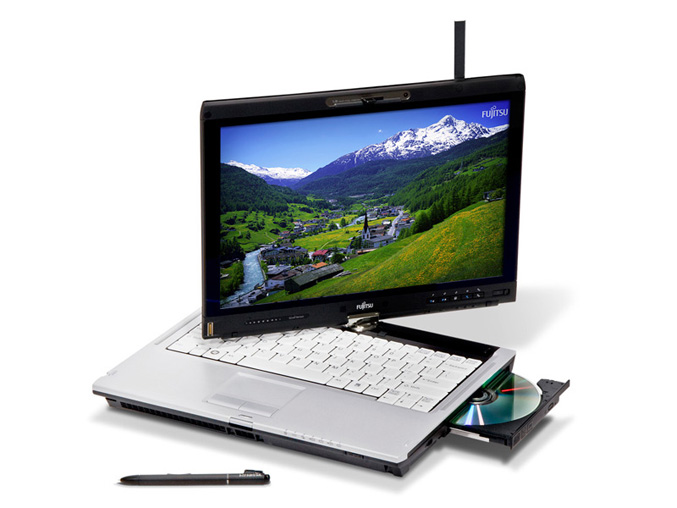 Integrated with the GM45 Integrated Graphics with Intel® Active Management Technology (AMT), brightness rating of 300 nits and a 500:1 contrast ratio, the LifeBook T5010 offers a stunning and captivating play of colours in an indoor or outdoor setting. Going a step further to create the ultimate deluxe viewing experience, the newly enhanced T5010 is presented with an anti-glare display surface that is also smudge-proof, maintaining a crystal-clear screen at all times.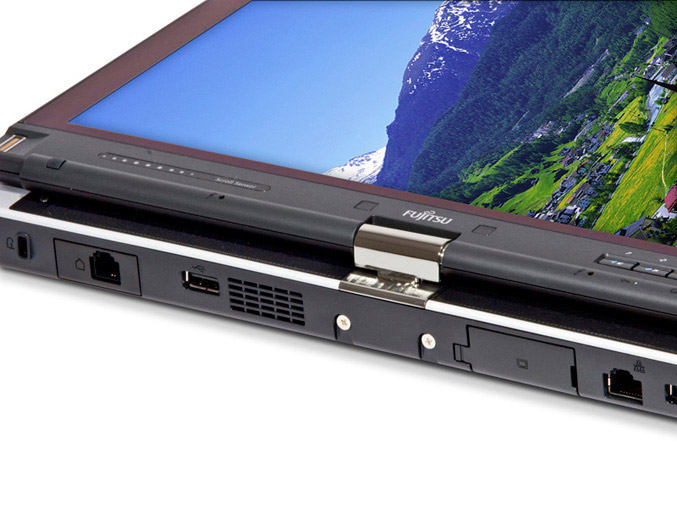 Fujitsu remains firmly committed to the promotion of a cleaner environment and complies with the European Union's Restriction of Hazardous Substances directive (RoHS) across its entire range of products. In addition, Fujitsu has established a set of commitments that goes beyond RoHS requirements, thus allowing it to stay keenly focused on its customers' health and well-being as well as to embrace a healthier environment for all. By adopting a green factory concept and being committed to the cause of energy-efficient computing, Fujitsu also fights to sustain the Earth as a sponsor and a member of the Climate Savers Computing Initiative.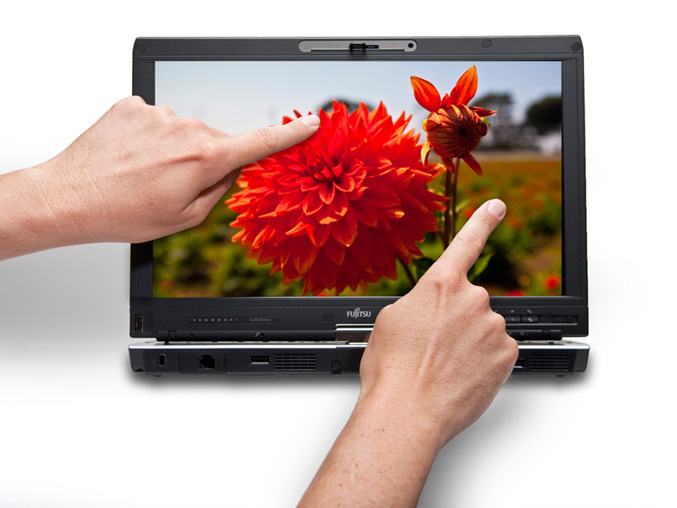 Source: Fujitsu