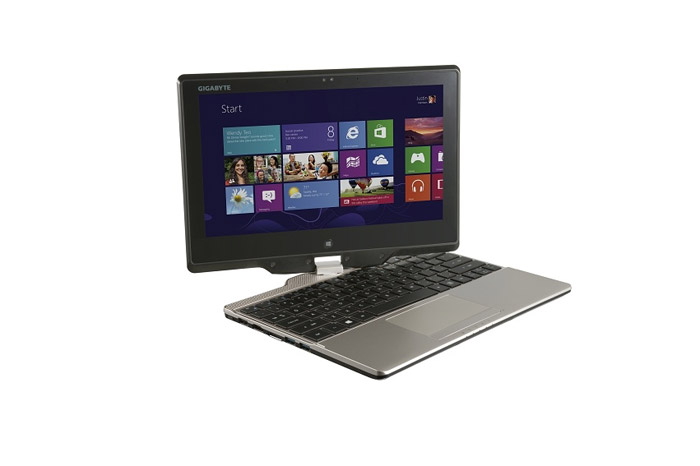 The Taiwanese Gigabyte has come up with two new tablets that belong to the company's S line. The novelties were unveiled at CES 2013 and are known as S1082 Slate and S1185 with both of them boasting 11.6-inch displays and Windows 8.
The Gigabyte S1082 will be available in two different versions. The first one will target everyday users and this is why it will come with a 500 GB hard drive with the second version coming with a fast SSD and targeting business users. Inside the tablet sports an energy efficient dual-core Intel processor and boasts HDMI, LAN and VGA ports, a built-in 3.5G antenna and a keyboard.
The other model – the S1185 – is based on an Intel Ivy Bridge processor and comes with VGA and HDMI ports, two cameras and a keyboard with support for Optical Finger Navigation.
Pricing is unknown.

Source: Gigabyte