The currently available Sony tablets ship with NVIDIA Tegra 2 dual-core processors, but the next one is likely to come with a quad-core NVIDIA Tegra 3 CPU according to the Japanese web site Ameblo.
The folks at this certain Japanese web site claim to have spotted online benchmarks of an upcoming and yet unannounced Sony device called the Sony V150.
According to the available information and the online benchmarks the new Sony V150 device will come with a 1.4 GHz Tegra 3 processor and a display that sports 1280×752 pixel resolution. The V150 will run Android 4.0.3 and in the NenaMark graphics benchmark it gets nearly 60 frames per second.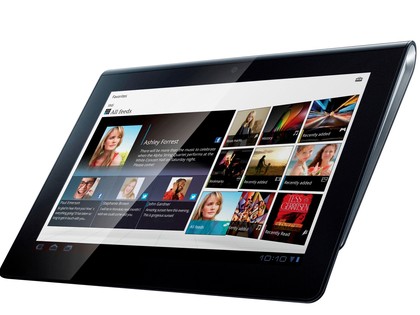 Unfortunately there's no information on the size, shape, or other features of the new V150. It's not even clear if it's an actual product or just a prototype someone is testing. But the NenaMark score could provide a clue as to what to expect from Sony's next tablet.
Source: Liliputing