Western Digital has officially unveiled the world's first 5 mm hybrid hard drive at the ongoing IDF Tech Showcase. The new drive promises new heights in performance and power savings and will surely appeal to tablet and ultrabook makers.
The new drive currently comes with 500 GB of storage capacity and features a unique SATA/power connector with WD choosing to use the SFF-8038 connector, which isn't really a standard for the industry but is totally necessary to be able to achieve the 5 mm milestone.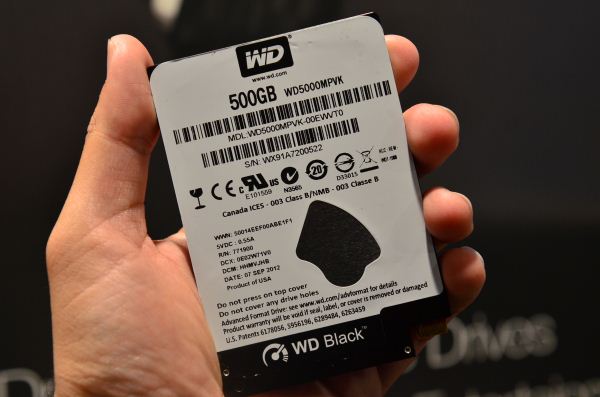 The new drive will also be available in both Blue (HDD only) and Black (HDD + NAND memory) versions but unfortunately you cannot see the NAND chips implemented into the Black version due to a bottom cover used for the drive. The NAND memory varies between 8 GB and 32 GB depending on the OEM needs. WD also has a 1 TB drive of the same generation but this one comes with 7 mm of thickness.
Right now there's no word on availability or pricing.
Source: Anandtech