Toshiba STOR.E ALU 2S and STOR.E STEEL S USB 3.0 external hard drives

Toshiba Europe extends its external hard disk drives portfolio with two new models – the STOR.E STEEL S and STOR.E ALU 2S which offers USB 3.0 connectivity for fast data transfers.
Both HDD's are available 2.5-inch form factor and offering a capacity of up to 1TB, and also the STOR.E ALU 2S is offered in 3.5'-inch variant with capacity of up to 2TB. They have metallic casings, STOR.E ALU 2S is available in black and silver-coloured brushed aluminium, while the STOR.E STEEL S is made of steel and comes in three colour variations-  silver, black and titanium. The hard drives don't need external power and are powered directly through the USB port.  They will be available during the first quarter of 2011 in Europe, the Middle East and Africa.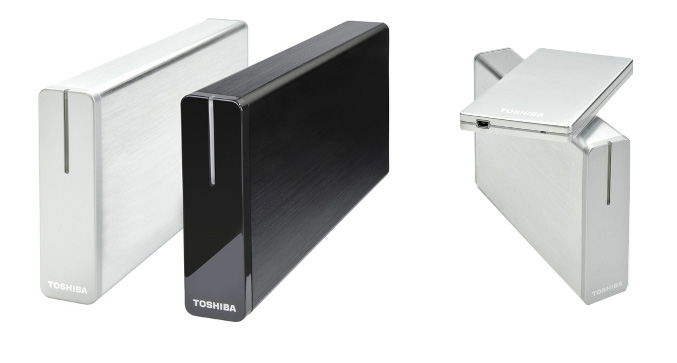 Source: Toshiba