Western Digital's My Book Live home network drive, provides consumers with fast storage and access to their content at up to 100 MBps, more than triple the speed of traditional USB 2.0 drives.
The new network drive's has a built-in DLNA compatible media server, providing simple and easy way for user to view videos, music and photos on any Mac or PC or multimedia devices such as WD TV Live Plus HD media player, Blu-ray Disc player, Xbox 360 or PlayStation 3 game console.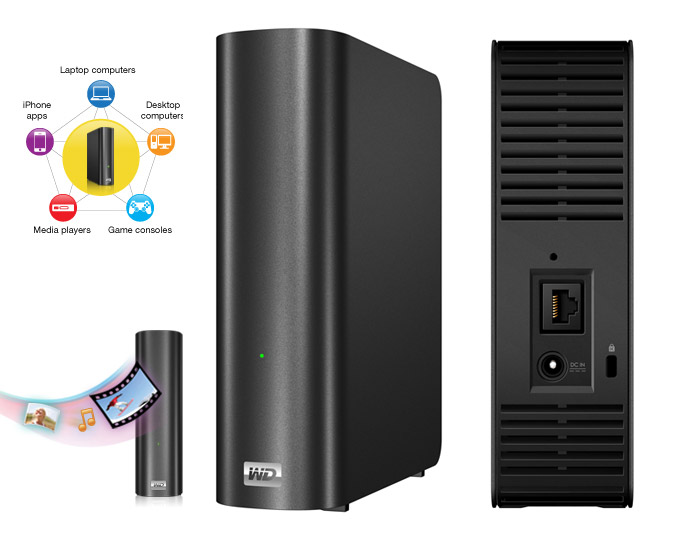 The drive also include WD Photos application (available also for free download from iTunes), which allows users to play music and videos stored on the drive in iTunes, as well as view their digital photos on their iPhone, iPod touch and iPad remotely. Using WD's free remote access service, users also be able to access securely and share all the content and files stored on the My Book Live from any Internet-connected PC or Mac.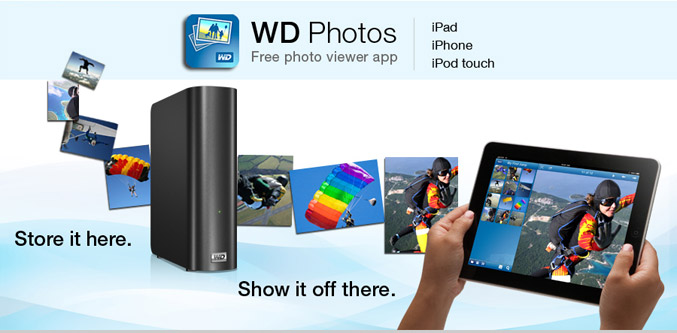 "Network attached storage presents tremendous opportunity for families wishing to centralize all of their digital content and enjoy it on computers, TVs and smartphones around their home and beyond," said Dale Pistilli, vice president of marketing for WD's branded products group. "Our consumer research tells us that consumers need a simple way to set up a one-stop shop for their digital media. WD's My Book Live home network drive makes it easy for anyone to enjoy the benefits of network storage and delivers blazing read speeds to boot."
My Book Live drive is backed by 3-year  warranty and is available in capacities of 1 TB($169.99) and 2 TB for $229.99.