Today Auzentech unveils a new line of mobile power products under Auzentech's registered trademark UNIOO (pronounced you-nee-oh). The first presented products which come to market are i800, i1500 and i5400 external batteries.
As Auzentech said i800 can provide up to 12 hours of audio playback and up to three hours of video playback for iPod Touch, for example, and with i1500 with your iPhone yields up to 21 hours of audio playback and up to five hours of video playback. The i5400, capable of powering everything from Digital Cameras to Game Consoles, can provide up to 32 hours of talk or gaming time.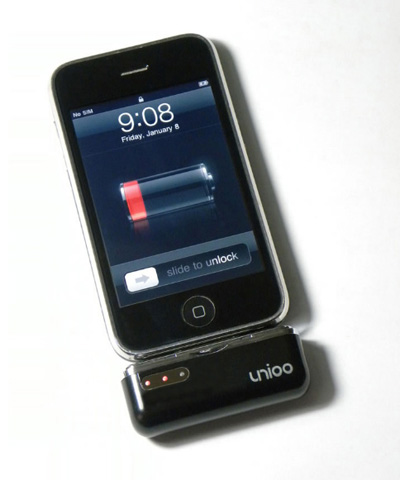 i800 and i1500: APPLE certified mobile power for iPhone, iPhone 3G, iPhone 3GS, iPod, iPod Classic, iPod touch, iPod Touch 2G and iPod Nano.
i5400: External Battery for portable game consoles such as the Sony PSP, Nintendo DS and more; GPS Systems; MP3-Players; Digital Cameras; iPhones; iPods and more.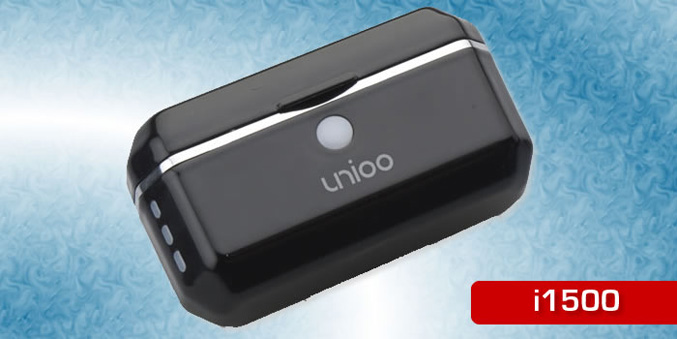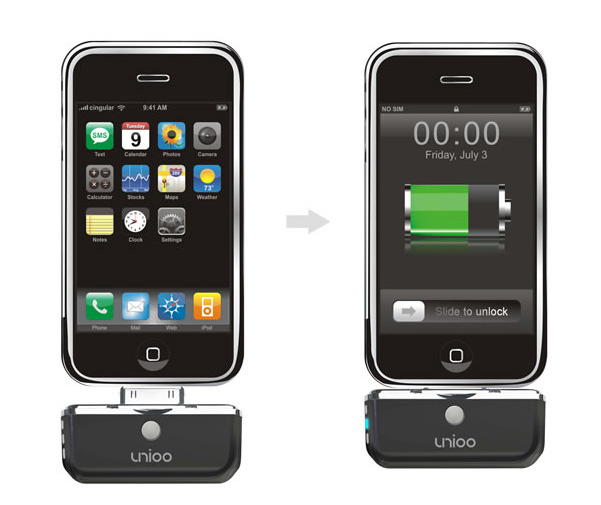 "I am pleased that we have this opportunity to make innovative mobile power products available to Auzentech customers and dealers," said Auzentech President Stephane Bae. "UNIOO products are compact, feature great design, and are ideally suited to the mobile digital lifestyle so many of use enjoy today."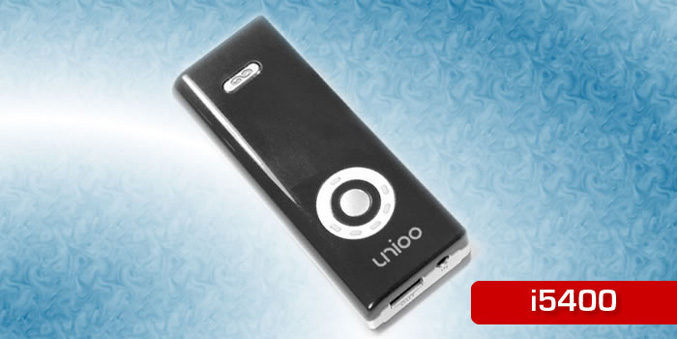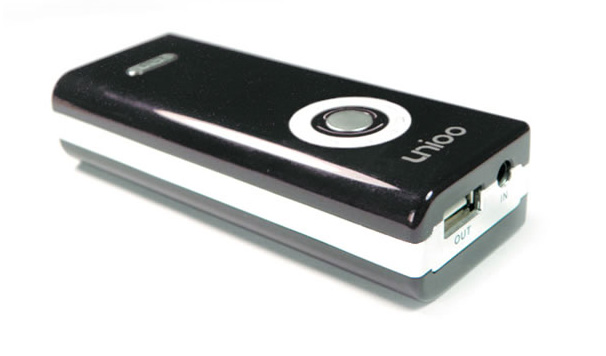 Source: Auzentech