Newton Peripherals, the leader in integrated mobile peripherals, today introduced MoGo Talk, the world's first ultra-thin integrated Bluetooth headset for notebooks. The MoGo Talk model available today at www.mogostore.com, stores and charges inside a laptop's express card slot, and brings consumers the convenience of always having a charged headset for Skype, VoIP calls and mobile telephony calls.
"We looked at all the Bluetooth headsets on the market, from boutique manufacturers all the way up to Jawbone and Plantronics, and found that even with their great audio quality and noise suppression, consumers are challenged to charge and store their Bluetooth headsets," said Stuart Nixdorff, CEO of Newton Peripherals. "All Bluetooth headsets on the market today are inconvenient to use; nobody wants to take a call only to find a dead headset; and nobody wants to carry a pocket full of cables, chargers that accompany a bulky headset. What good is a headset if it's not charged or feels uncomfortable in your pocket?"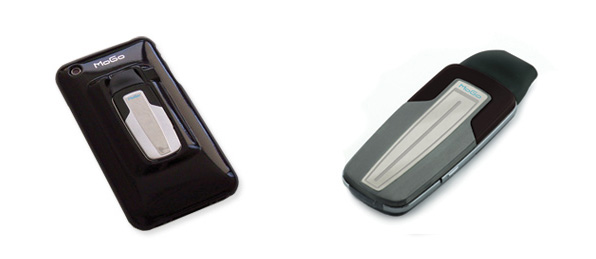 MoGo Talk is designed to be the most comfortable Bluetooth headset on the market. Most headsets use a combination of an uncomfortable earbud and earloop. MoGo Talk takes a fresh approach to headset design using neither a traditional earbud nor earloop; instead, MoGo Talk uses a flexible, thin rubber eartip that conforms to the ear, creating a seal that blocks out noise and comfortably secures the MoGo Talk in place.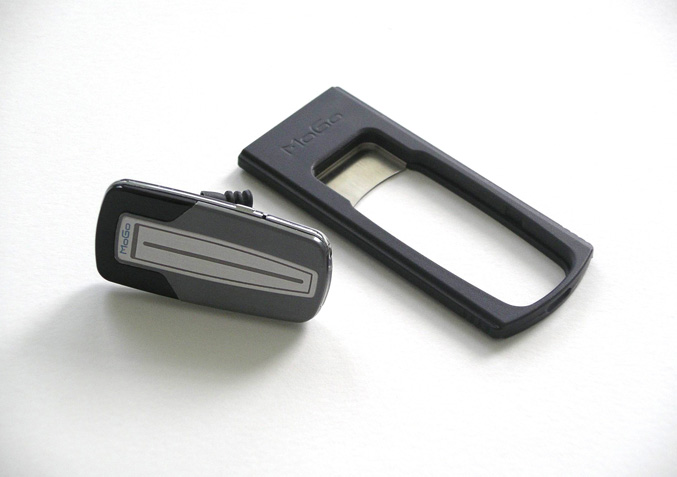 This MoGo Talk model is the world's first headset designed with OEM computer manufacturers in mind as distribution partners. Manufacturers of notebooks are now integrating mobile broadband into their notebooks and netbooks and require a new series of mobile peripherals to support VoIP calls. Dell, Acer, Lenovo and Hewlett Packard are reshaping their accessory businesses to meet the requirements of the new mobile professional who demands size, convenience and quality.
In a recent PCMag.com review, Jamie Lendino wrote "MoGo Talk's earpiece sounded surprisingly full, no doubt due to the headset's interesting speaker design. Voice calls were crisp and clear in both directions." Lendino continued with "There's no direct competition for the unique MoGo Talk, though there are other great Bluetooth headsets on the market. The Editors' Choice Plantronics Voyager Pro and the Aliph Jawbone Prime are at the top of the class, but they're huge in comparison."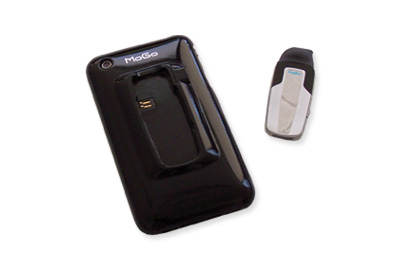 MoGo Talk follows on Newton Peripherals' tradition of designing the best wireless peripherals for the mobile lifestyle. This first MoGo Talk model joins Newton Peripherals' line off ultra-thin peripherals, which also includes the MoGo Mouse, an award winning 5 mm thin Bluetooth mouse that also stores and charges inside a laptop. Integrated mobile phone versions of MoGo Talk for iPhone and BlackBerry® and other phones that piggyback on the back of a phone and can charge with it, are expected to be released by Newton Peripherals in the coming weeks.
Pricing, Availability & Specifications:
The MoGo Talk is available today at www.mogostore.com for $99.99.
Size: 24mm X 50mm X 5mm Range: Up to 10 meters (33 feet)
Weight: 9 grams Bluetooth Version 2.0 with Easy pair
Thinness: 5mm Echo Suppression
Talk time: Up to 4 hours Active Noise compensation
Standby time: Over one week Multiple eartips included
Source: Newton Peripherals