Samsung Telecommunications America (Samsung Mobile) announced the commercial availability of the Samsung Mondi™, the most advanced Mobile WiMAX-enabled handheld device in the U.S. The touch screen Mondi, which is Latin for "world," is designed for use with the Clear™ Mobile WiMAX service from Clearwire in the activated markets of Atlanta, Las Vegas, Portland, OR and future WiMAX markets.
The Samsung Mondi can harness upload and download speeds that double comparable devices running on 3G networks while taking advantage of the widespread connectivity of Mobile WiMAX. The Mondi is also equipped with WiFi, allowing users to keep strong wireless connections while working outside designated Mobile WiMAX markets.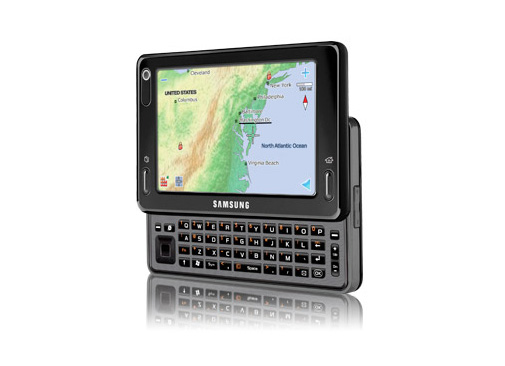 Available in a solid black finish, this device slides open horizontally to reveal a full QWERTY keyboard. The Mondi is packed with multimedia features that offer instant access to E-mail, Internet, video content and business applications. The device also supports various services including Fring™, Gypsii™, and Windows Live Messenger. The Mondi is equipped for GPS Navigation through Route 66, providing turn-by-turn directions.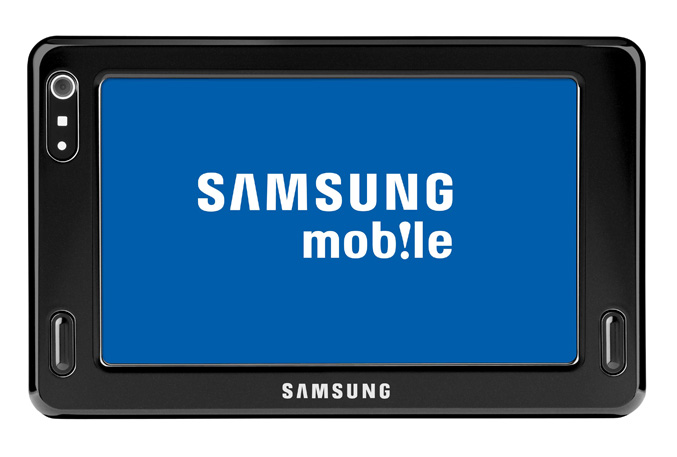 The Mondi's compact design provides the user with a more mobile form factor and ease-of-use than the typical laptop or netbook. While it is small enough to fit into the user's hand or pocket, the Mondi packs an impressive Web browser, powered by Opera 9.5, which takes full advantage of the device's 4.3-inch touch screen.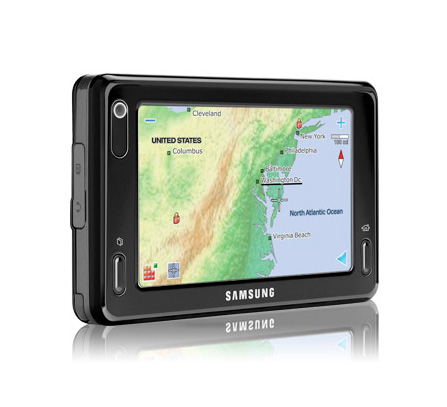 "The Mondi is a perfect example of the powerful and stylish innovation that Samsung is bringing to the U.S. mobile market," said Omar Khan, Senior Vice President of Strategy and Product Management for Samsung Mobile. "The Mondi packs productivity tools, entertainment options and content management applications into a compact device that is flexible and intuitive."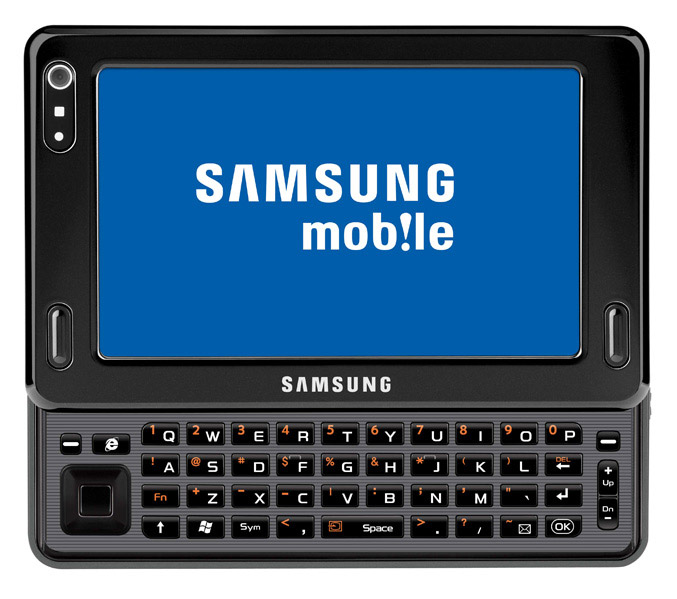 The Mondi is completely customizable, thanks to a set of widgets that can be dragged and dropped anywhere on the display screen for easy viewing and use. The Mondi is also an excellent device for work or for play. WiFi connectivity offers the business user fast and simple connections to Microsoft Office Outlook Mobile and many other vertical business applications outside the Clear service area.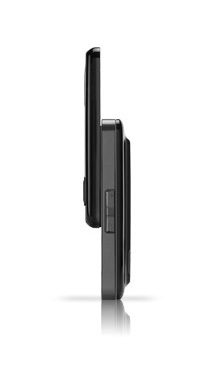 "With the Samsung Mondi, people can take advantage of powerful broadband speeds to access familiar, easy-to-use software like Microsoft Office Mobile on a sleek, new mobile Internet device," said Stephanie Ferguson, general manager of the Business Experiences Team at Microsoft Corp.
Samsung Mondi specs

Windows Mobile 6.1

Microsoft Outlook and Windows Mobile Office

WiMAX Mobile Internet Access

WiFi Access (BTv2.1+EDR)

GPS: Route 66 Navigation with Preloaded Maps

4GB of Internal Memory

Direct Push/Mobile Email (POP3, IMAP, SMTP)

Supports Instant Messaging and MMS

3.0 Megapixel Camera and Camcorder

Bluetooth ® 2.0

Opera 9.5 Web Browser

HDMI TV Out

Supports Multiple Video and Audio Player Formats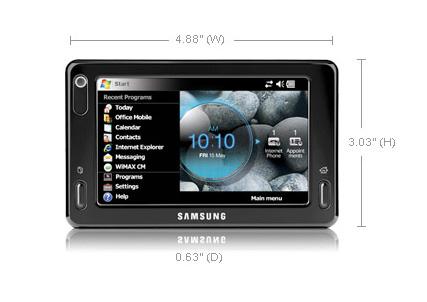 The Mondi is currently available on www.Samsung.com and at select Samsung authorized distributors.
Starting August 1, 2009, the Samsung Mondi will be available at Clearwire retail outlets and select Best Buy stores located in Atlanta, Las Vegas and Portland, OR.
Samsung is the global leader in delivering mobile WiMAX technologies and offers an end-to-end solution including chipsets, infrastructure, mobile devices and consumer electronics, including devices capable of accessing both mobile WiMAX and other wireless technologies. UQ Communications in Japan and Scartel LLC., in Russia are examples of other operators preparing for significant commercial deployment of nation-wide service using Samsung's Mobile WiMAX total solution.
Source: Samsung