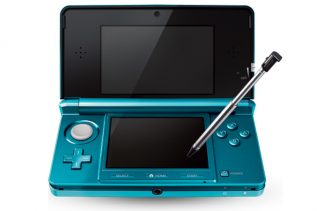 Nintendo has finally revealed the exact release dates and price for its anticipated Glasses-Free 3D handheld console. It will land...
Handheld Group announced the new fully rugged notebook entitled Algiz XRW, which comes equipped with a 10.1-inch widescreen that features...
The provider of global mobile satellite communications services Inmarsat, launched its IsatPhone Pro satellite phone at a suggested retail price...
Sony Computer Entertainment Europe (SCEE) today announced two new colours for the PSP™ (PlayStation®Portable) handheld entertainment system for Europe and...
Samsung Telecommunications America (Samsung Mobile) announced the commercial availability of the Samsung Mondi™, the most advanced Mobile WiMAX-enabled handheld device...
The Nintendo DSi is the latest way to enjoy gaming on the go! Packed with exciting new features, the Nintendo...