Sources close to the troubled smartphone maker Motorola have leaked some information regarding the upcoming Razr HD and Razr Maxx HD handsets. Apparently the two devices are set for release in October of this year given one condition – Motorola to sell enough current generation Razr/Razr Maxx devices between now and the launch date. In case this does not happen then the company reserves the right to push back the Razr HD/Razr Maxx HD launch date.
Unfortunately the two devices seem to be a secret for now with no specs made official so far so very little is known about the two. According to some more info the Razr HD and Razr Maxx HD will have the same features with the latter having a more powerful 3300 mAh battery, which will make it a little thicker. The devices are also expected to have 1280×720 HD displays and be powered by a dual-core Qualcomm Snapdragon S4 processor at 1.5 GHz. Also the Razr HD and Razr Maxx HD will run Android 4.0.4 instead of Android 4.1 Jelly Bean.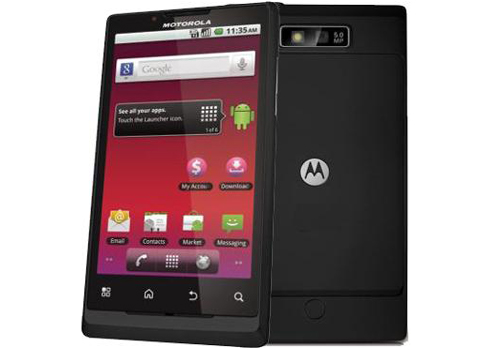 More information will surely become available once the two smartphones get closer to market.

Source: Nixanbal.com