Just hours after the shiny launch of the ZTE PF200 and the ZTE N910 Android smartphones, the Chinese corporation surprised everyone with another launch – this time of the ZTE Mimosa X.
The new handset is powered by NVIDIA's Tegra 2 dual-core system on a chip and is the first smartphone that includes the NVIDIA Icera modem technology after Icera's acquisition by the chipmaker last year.
In addition to the dual-core Tegra 2 chip and the Icera 450 HSPA+ modem, the Mimosa X runs Android 4.0, aka Ice Cream Sandwich and comes with a 4.3-inch qHD display, 5-megapixel main camera and 4 GB of internal storage (expandable to 32 GB via a microSD card).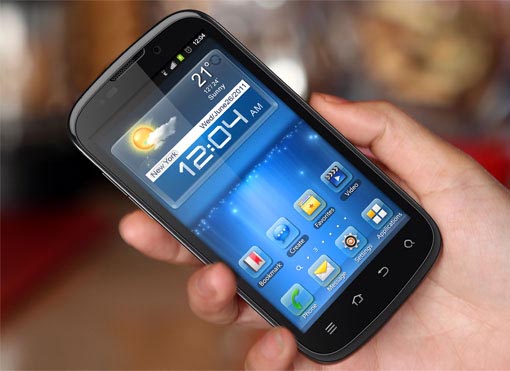 The new ZTE Mimosa X smartphone is expected to hit shelves in Q2 2012.
Source: Pocketnow