T-Mobile G2 With Google was introduced today by T-Mobile USA featuring fast 4G speeds and web browsing experience with Google services integration.

Designed by HTC, the T-Mobile G2 is a very powerful smartphone and successor of the T-Mobile G1, which comes equipped with a 3.7-inch unique hinge design screen that reveals a full QWERTY keyboard when opened.
"T-Mobile ignited the spark that set the Android world ablaze two years ago with the launch of the world's first Android-powered mobile phone, the T-Mobile G1, which remains an important milestone for both T-Mobile and the Android operating system," said Cole Brodman, chief technology and innovation officer, T-Mobile USA. "Now, with the launch of the T-Mobile G2, we are re-teaming with our partners at Google and HTC to provide T-Mobile customers with another first — the first Android Smartphone designed to deliver 4G speeds on our new network."
The T-Mobile G2 allows the consumer to customize the home screen panels of his smartphone thanks to the Android 2.2 OS. The Android Market has more than 80,000 applications available for immediate download.

The T-Mobile G2 also comes with integrated Google Applications such as Google Voice, Voice Actions, Google Goggles, Google Talk, Google Earth, YouTube, and much more. Voice Actions by Google allows consumers to control their mobile device with voice commands.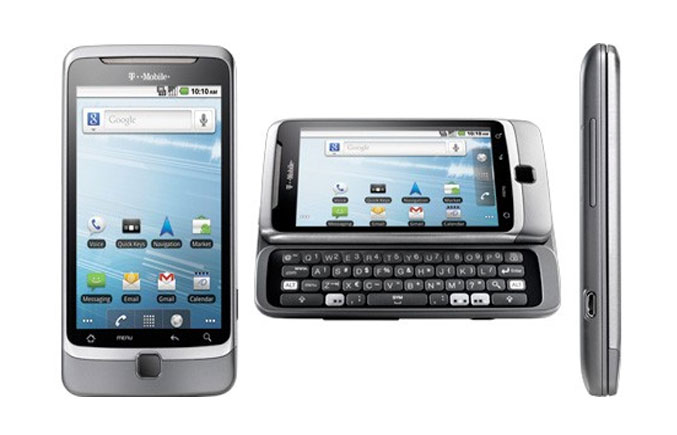 "One of the advantages of an open platform is the opportunity for developers to create rich mobile experiences and seamlessly get those experiences into the hands of consumers," said Andy Rubin, vice president, engineering, Google. "From new services, such as Voice Actions, to mobile applications, developer-led Android innovation is flourishing. On Android Market alone, the number of applications available to consumers has grown from just 50 applications two years ago to more than 80,000 applications today."
The G2 smartphone is equipped with a Snapdragon MSM7230 mobile processor, combining the new HSPA+ capabilities of Qualcomm and second generation applications processor, offering an 800MHz CPU. Thanks to this, the G2 delivers great performance, long battery life and many unique features.

"Two years ago, HTC and T-Mobile worked together to deliver the world's first Android phone, the T-Mobile G1. From that start, Android has grown to be the leading Smartphone platform in the U.S., and one of the most popular globally," said Peter Chou, chief executive officer, HTC Corporation. "With today's announcement of the G2, HTC and T-Mobile are once again bringing a breakthrough Android product to market."
Advanced features like a high-definition video camera that can record 720p videos and a five megapixel camera with LED flash and autofocus are also included in the T-Mobile G2 with Google. The G2 comes with an 8GB microSD memory card, which is also expandable to 32GB.

Additional Features
Dedicated Quick Keys for one-touch access to your favorite Google shortcuts and applications

Adobe Flash Player enabled Web browsing experience

Pinch and zoom functionality for Web browsing and photo gallery

4GB internal memory with pre-installed 8GB micro SD card, with support for up to 32 GB of external memory

Built-in 3.5mm headphone jack, stereo headset and Bluetooth support

Swype® text input for fast, accurate communication
The T-Mobile G2, designed by HTC, with Google, will be soon available in the United States on T-Mobile.