The pure elegance and class of the Samsung LE40A856 LCD TV shines from every angle of its super slim frame. The frame has been reduced in depth by half compared to the previous Samsung series.

This creates an amazing design feature and when wall mounted the LE40A856 sits proudly, nearly flush, on the wall. All buttons are placed on the side panel for easy reach and to keep the smooth glossy finish on the front of the frame and a few touch sensitive buttons are invisible on the front frame until the surrounding area is touched. Nice. When the power is on, a light under the frame glows red and illuminates the stand and logo. Nice.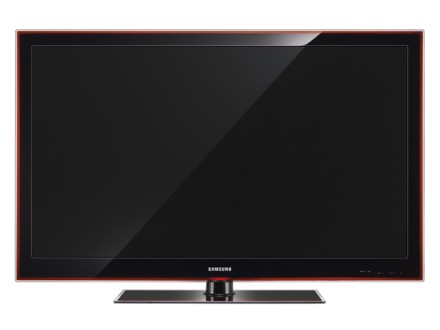 Features
We love it how Samsung pack their Tv's with amazing features which are improved upon all the time. None of this 'we'll leave that feature for another range, and this one for another too', oh no they throw them all in to make each range extra special. And this is certainly evident for the new Samsung 8 Series. The features list includes, Full HD 1080p, 100Hz Motion Plus, Super Clear Panel, InfoLive which uses RSS feeds to keep you up to date with news, without firing up your PC, Content Library, DLNA and Wiselink Pro. With a Dynamic Contrast Ratio of 70,000:1 you are assured that images will have great colour reproduction and great black levels along with the help from Samsung's DNIe Pro technology. Sound has been boosted by Samsung's SRS TruSurround XT sound effect system.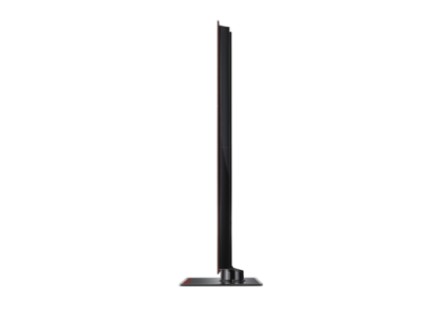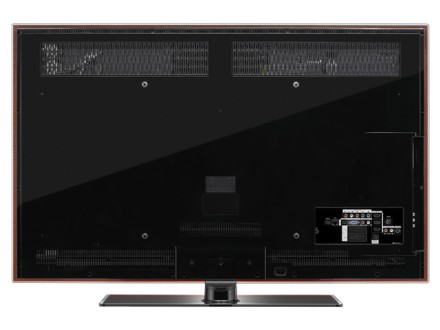 Performance
As with all other Samsung Tv's we have tested, we were very pleased with the outcome and struggled to find a flaw. Colours were reproduced brilliantly and black levels were flawless and very deep and detailed. All images were displayed pleasingly well and we thoroughly enjoyed our viewing time. Sound was a slight issue as we found that even at high volume, it just wasn't that high and quite flat. As most people do nowadays, a good surround sound system will certainly sort this out. The sound wasn't bad by any means and totoally fine without surround sound, but as soon as you put a film on, it becomes essential. We hooked up our Blu-Ray player and we were stunned by the images we received. They were clear precise and vibrant and showed no, or little, image blur, which really isn't worth mentioning.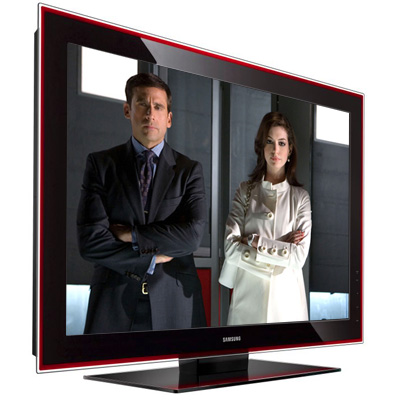 Overall Opinion
The Samsung LE40A856 LCD TV is an all round good performer and has amazing style. With such a good performance and design, we would definitely pay the price to have this masterpiece standing proud in our lounge.
Pros
+ Stunning design
+ Great performance
+ Great blacks and colour reproduction
Cons
– Poor sound