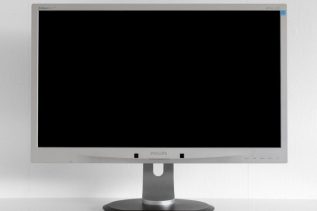 The tech giant Philips has started the sales of a new 24-inch monitor that belongs to the Brilliance line and...
HP has officially launched the L2401x monitor – which is a 24-inch device with thickness of just 11 mm! The...
The Taiwanese Acer has just announced a bunch of new monitors that belong to the new G6 series....
ViewSonic today finally announced the launch of its 24-inch V3D245 3D LED Monitor, also known as V3D245wm-LED which comes with...
Dell is now offering a new monitor which is fitted with a good set of technologies at very affordable price....
LaCie adds another member to its professional monitor line-up, the 24-inch 324i widescreen monitor, which has a 10–bit P–IPS LCD...
The leader manufacturer of LCD display solutions, Samsung Electronics America, announced today two new lines of monitors, that function both...