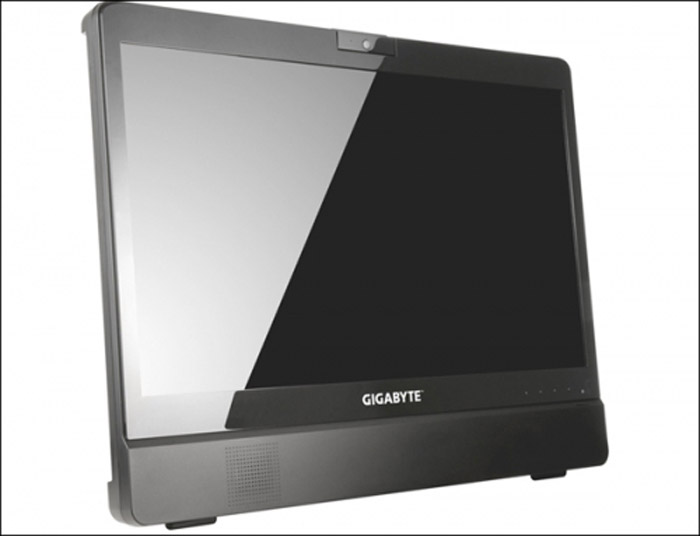 Gigabyte has released to market a new all-in-one PC – the AB24BT – a new barebone concept that provides flexibility in terms of PC performance and price.
The Gigabyte AB24BT comes with a 24-inch display (1920 x 1080 resolution) but apart from this it allows for great flexibility – users can choose the CPU, HDD, memory and the VGA card in order to meet their needs. Moreover the AB24BT comes with a 3.5-inch hard drive but also features a hot-swap 2.5-inch hard drive encased into the body of the AIO to allow smooth operation of the system with no downtime. There are some limitations though – due to the AIO form factor users can choose Intel CPUs only with overall TDP of up to 95 watts and the AB24BT can take a GeForce-only video card with support for up to 550 watts.
The Gigabyte AB24BT also comes with a number of connectivity options – it supports HDMI, USB 3.0 and comes with a S/PDIF interface that delivers great 5.1 surround sound. Additionally the AB24BT comes with a built-in 2 MP web camera and Wi-Fi allowing you to use the Internet around your house.
The Gigabyte AB24BT is available now but pricing is unknown.

Source: Guru3D.com