Sony completes its range of BRAVIA Home Theatre Projectors with the launch today of the VPL-VW40. Like its higher-priced siblings,...
Sony's DAV-IS10 revolutionised the way we think about 'home cinema in a box', with its gloss-black finish, slick hidden controls...
Sony's BRAVIA™ Theatre 'invisible home cinema' products bring all the excitement of great surround sound while keeping the system completely...
Sony BRAVIA has achieved a world first with an HD LCD TV that combines luxury aesthetics with outstanding BRAVIA image...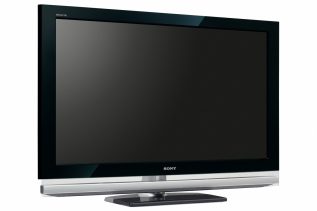 The Sony KDL40ZX1 is expected to hit UK stores in December. Exact pricing details remain unknown, though some online retailers...
Sony's new BRAVIA VPL-VW80 SXRD projector is designed to be the next logical step for the serious Home Cinema enthusiast....
V-Series features: Full HD 1080p, BRAVIA Engine 2™ digital video processing, Advanced Contrast Enhancer circuit (ACE), 24p True Cinema capable,...