Panasonic, a major developer and contributor to the success of the Blu-ray format, introduced the world's first portable Blu-ray Disc...
Among higher-end LCD TVs, a 120Hz refresh rate is fast becoming a standard feature. Typical HDTVs refresh at 60Hz, so...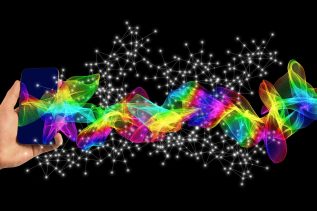 The colors you use in your data visualizations can be as important as the data you're presenting. Learn how to...
Victor Company of Japan, Ltd. (JVC) further expands its ProHD camcorder line-up by introducing the industry's first professional solid state...
Acer, the third largest vendor in the PC market announced two new models in its Business Series (B Series) monitor...
Stylishly Entertaining – the ASUS F50 and F70 range of notebooks combine cutting-edge design with equally innovative multimedia features tailored...
Sony is showing off an advanced lampshade made up of dye-sensitized solar cells that capture light and convert it into...