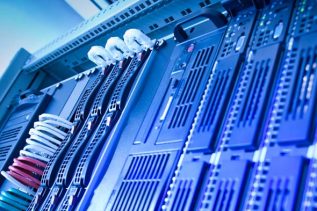 If you have ever wondered what gives engineering processes their cutting edge, then a key factor is the use of...
Xi3 Corporation introduces a cube-shaped compact computer, that measuring less than 4-inches per side and featuring modular design....
The second largest vendor of the PC market in the world, Acer, announced today the new Aspire X3 and Aspire...
Acer America, the third largest vendor in the PC market,announced that the Acer Veriton X270 series of business desktop PCs...
The Georgia Electronic Design Center (GEDC) at the Georgia Institute of Technology  has announced a CMOS chip that is capable...
Stylishly Entertaining – the ASUS F50 and F70 range of notebooks combine cutting-edge design with equally innovative multimedia features tailored...
MSI, one of world's leading manufacturers of system, notebook, motherboard and graphics card products, launched its Wind NetTop which was...